Zostavax Class Action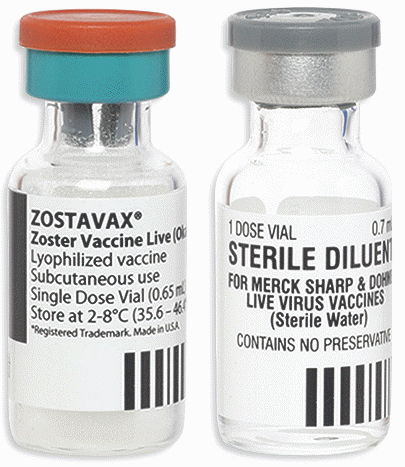 Zostavax lawsuits have been filed in U.S. courts on behalf of individuals who allegedly suffered serious complications, including infections, blindness, liver failure, and even death, due to the shingles vaccine. Filing an Zostavax class action or individual lawsuit could be an option for others who may have suffered similar harm.
Contact an Attorney Today
The nationwide law firm of Bernstein Liebhard LLP is now investigating personal injury claims involving alleged Zostavax side effects, including:
Shingles
Chickenpox
Allergic reactions
Blindness/vision damage / keratitis
Joint and/or muscle pain
Liver failure
Death
More
To learn more about filing a Zostavax class action lawsuit or individual complaint, please contact our office today by calling (888) 994-5118.
Zostavax Shingles Vaccine
Zostavax is the only live-virus shingles vaccine approved for use in the U.S. Shingles occurs in people who have had chicken pox when the dormant varicella zoster virus becomes active. Zostavax contains a weakened or "attenuated" form of varicella zoster, which purportedly stimulates the immune system to prevent the dormant virus from reactivating. The shingles vaccine is approved for individuals ages 50 and older.
Zostavax only prevents shingles about 51% of the time. It may also cause shingles and chicken pox in some patients. According to the National Vaccine Information Center (NVIC), there were more than 1,100 serious adverse event reports made to the Vaccine Adverse Events Reporting System from 1990 until September 2015 related to shingles-containing vaccines. 90 of these cases involved deaths.
How Would a Zostavax Class Action Work?
The personal injury litigation involving Zostavax is gaining momentum in courts throughout the country.  So far, however, the litigation only includes individual lawsuits, as no class action complaints have been filed over vaccine-related complications. Should a Zostavax class action be filed at some point in the future, a single plaintiff will be named the class representative and given the authority to act on behalf all other class members. This individual will be given complete control over the choice of attorney, whether to go to trial, and whether accept a settlement, among other things. If the suit is successful, compensation from a class action settlement or judgment would be shared equally among class members. However, the class representative would receive a larger payment in return for their more extensive role in the case.
Class action lawsuits are an ideal vehicle for large groups of plaintiffs who have experienced near-identical damages due to the same product. If the case is resolved in plaintiffs' favor, compensation may include refunds or rebates to reimburse consumers for purchasing the product. If a class action involves an illness related to the use of the product, the settlement may also include funds to set up a health monitoring program for those who have not yet become sick but face a risk of illness in the future.
Currently pending Zostavax lawsuits allege a variety of injuries, some more severe than others. It is unlikely that the type of compensation offered by a class action lawsuit would be enough to make any of these plaintiffs whole. In most cases, an individual lawsuit offers alleged victims the best opportunity to obtain fair compensation for all of their physical, financial, and emotional damages.
Contact an Attorney to Learn More About Your Legal Options
The attorneys at Bernstein Liebhard LLP are offering free legal reviews to individuals who may have been harmed by the Zostavax shingles vaccine. Please call (888) 994-5118 to discuss your case with a member of our legal team today.
Last Modified: July 6, 2017