Zofran Ventricular Septal Defect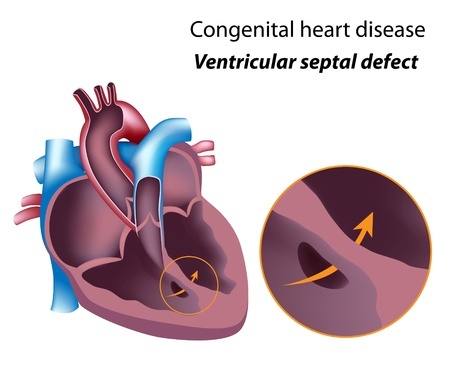 Recent studies indicate that pre-natal exposure to Zofran may be linked to the development of ventricular septal defects and other heart malformations. These studies are cited in a growing number of product liability claims filed on behalf of children who were allegedly harmed due to their mothers' use of the anti-nausea medication in early pregnancy.
Zofran Birth Defects Investigation
The nationwide law firm of Bernstein Liebhard LLP is now evaluating legal claims on behalf of children who allegedly developed ventricular septal defect or other congenital abnormalities that may be related to use of Zofran during pregnancy. To learn more, please contact our office by calling (888) 994-5118.
Zofran and Ventricular Septal Defect
Zofran is an anti-nausea medication that has been used to treat millions of pregnant women who suffer from nausea and vomiting. However, the medication has never been approved for this indication, and is currently only cleared to treat nausea and vomiting associated with certain cancer treatments or surgery. The U.S. Food & Drug Administration (FDA) currently lists Zofran in Pregnancy Category B, which indicates that it has not been well-studied in pregnant women.
Heart birth defects, such as a ventricular septal defect, occur prior to the 8th week of pregnancy. The first trimester is also the period when a pregnant woman is most likely to experience morning sickness or hyperemesis gravidarum, which may prompt her doctor to prescribe Zofran.
At least two studies have suggested that the use of Zofran in early pregnancy may be associated with the development of a ventricular septal defect:
2013: Researchers looking at 900,000 pregnancies included in a Danish health registry concluded that children born to women who took Zofran during the first trimester were twice as likely to suffer serious cardiac malformations. Among other things, the study indicated that the risk of a ventricular septal defect increased by 2.3 times among children exposed to Zofran in-utero.
December 2014: Research Published in Reproductive Toxicology indicated that first-trimester exposure to Zofran increased the risk that a baby would be born with cardiac septum defects, including ventricular septal defects, by as much as 62%.
What is a Ventricular Septal Defect?
A ventricular septal defect occurs when a hole forms between the two lower chambers of the heart. This allows blood to pass from the left to the right side of the heart. The heart is then forced to work harder, as oxygen rich blood is diverted back to the lungs, rather than being pumped to the rest of the body.
A small ventricular septal defect may not cause any problems, and could even close on its own. However more severe defects may lead to pulmonary hypertension, endocarditis and other heart problems. Symptoms of a ventricular septal defect may include:
Poor eating, failure to thrive
Fast breathing or breathlessness
Tires easily while playing
Failure to gain weight
Heart murmur
Many babies with a ventricular septal defect undergo surgery to correct the problem in the first year of life. Regular medical follow-up to ensure that the hole in the heart remains closed will be required.
Zofran Birth Defects Litigation
Since February 2015, a number of Zofran cases have been file in U.S. courts on behalf of children who allegedly developed heart and other birth defects due to their mothers' use of Zofran in the first trimester of pregnancy. Among other things, plaintiffs claim that GlaxoSmithKline withheld results from animal and other studies that indicated Zofran might harm a developing fetus. They also assert that by the early 2000's, Glaxo had received numerous reports connecting the drug to congenital heart abnormalities and other birth defects. Read More
The U.S. Judicial Panel on Multidistrict Litigation (JPML) has established a centralized litigation for all federally-filed Zofran birth defects lawsuits in the U.S. District Court, District of Massachusetts. The new multidistrict litigation will promote judicial efficiency by allowing the claims to undergo coordinated pretrial proceedings. Read More
Legal Help for Zofran Ventricular Septal Defects
Bernstein Liebhard LLP is now offering free, no-obligation legal reviews to alleged victims of Zofran-related ventricular septal defects. If your baby was born with this dangerous heart problem following first-trimester exposure to Zofran, please call (888) 994-5118 to talk with one of our attorneys today.
Last Modified: February 24, 2016