Zofran Musculoskeletal Defects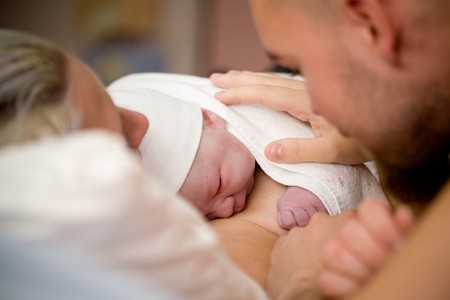 Treatment with Zofran in the early month of pregnancy may increase the risk that a baby will be born with major birth defects. These may include musculoskeletal defects that affect the development of muscle and bone in a baby's skull, trunk and limbs.
A Zofran Birth Defects Lawyer Can Help
The Zofran birth defects practice group at Bernstein Liebhard LLP is now evaluating legal claims on behalf of families whose children were born with serious congenital abnormalities following pre-natal exposure to this widely-used anti-nausea drug. If you would like to learn more, please contact our office at (888) 994-5118 to speak with a member of our legal staff.
Zofran Birth Defects News
The U.S. Food & Drug Administration (FDA) has placed Zofran in Pregnancy Category B, which indicates that its impact on a developing pregnancy has not been well-studied. The drug is currently not approved to treat pregnancy-related nausea and vomiting. However, an analysis published in the American Journal of Obstetrics and Gynecology in 2014 suggested that as many as one million U.S. women annually have been prescribed Zofran or a generic equivalent for this off-label indication.
Recently, a growing number of reports and studies have raised concerns that first trimester exposure to Zofran might be linked to the development of serious congenital abnormalities in infants.
What are Musculoskeletal Defects?
Musculoskeletal defects are birth defects of the bones and/or muscles that affect the skull, face, spine, hips, legs and feet. These congenital malformations may cause an abnormal appearance or inhibit the normal function of the affected body part.
Zofran musculoskeletal defects may include:
Facial Defects: The most common facial defects include cleft lip and cleft palate, where the tissue in a baby's lip or mouth fails to fuse.
Joint and Limb Defects: These musculoskeletal defects include missing or deformed bones in the hands, arms or legs.
Developmental Dysplasia of the Hip: This abnormality occurs when the hip joint fails to develop normally.
Club foot: The foot and ankle are twisted out of shape or position. This defect often occurs when the bones of the leg or foot or the muscles of the calf are underdeveloped.
Zofran Lawsuit Updates
As of November 2015, more than 100 Zofran birth defects lawsuits had been filed in courts around the U.S., including a number that involve musculoskeletal defects. The majority of these cases have been consolidated in a multidistrict litigation that is now underway in the U.S. District Court, District of Massachusetts. Plaintiffs accuse GlaxoSmithKline of failing to warn patients of the potential for Zofran to cause birth defects. They also allege that the drug maker aggressively promoted Zofran as a treatment for morning sickness, even though the medication has never been proven safe and effective for this purpose. Read More.
Learn More about the Zofran Litigation
You may be eligible to join the Zofran litigation if your child was born with a musculoskeletal defect following pre-natal exposure to this medication. To arrange for free, no-obligation review of your case, please contact Bernstein Liebhard LLP at (888) 994-5118.
Last Modified: February 24, 2016