Zofran Hydronephrosis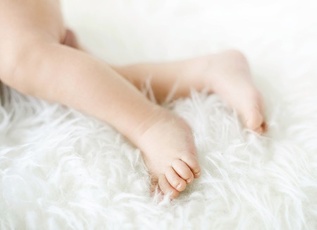 Children who have been exposed to Zofran in the early months of fetal development may be more likely to develop hydronephrosis, a birth defect marked by swelling in the kidneys.
Zofran Lawsuit Investigation
The attorneys at Bernstein Liebhard, a nationwide law firm that represents the victims of serious drug side effects, is investigating reports of Zofran-related hydronephrosis and other birth defects that may be associated with the use of this medication by pregnant women. If you were prescribed Zofran during the first trimester of pregnancy and believe your child suffered this serious kidney defect as a result, please contact our office at (888) 994-5118.
What is Hydronephrosis?
Hydronephrosis is a defect in which one kidney becomes swollen due to the failure of normal drainage of urine from the kidney to the bladder. Twenty to 30% of birth defects found before babies are born involve the urinary tract. Fifty percent of these babies have hydronephrosis. Circumstances that may cause the condition in newborns include:
A blockage of the urinary tract
Reflux or backward flow of urine
Immaturity, which allows more stretching of the pelvis than normal
An extra ureter
Multicystic kidney
Left untreated, hydronephrosis can cause permanent kidney damage, organ failure, and infections. Symptoms will depend on how long an individual has suffered from the condition. They may include:
Pain in the abdomen or flank
Nausea and vomiting
Pain when urinating
Frequency of urination
Urgent need to urinate
Urinary tract infection (UTI)
Fever
Zofran and Kidney Defects
Zofran is a medication indicated to treat people undergoing certain cancer treatment, as well as post-operative surgery patients. The drug is currently not approved to treat pregnancy-related nausea and vomiting, as its effects on a developing fetus have not been well-studied. However, a recent analysis indicated that as many a 1 million women annually have been prescribed the drug in the U.S. for this condition.
In recent years, some disturbing reports have emerged that suggest first-trimester exposure to Zofran might increase the risk that a baby will be born with serious birth defects, including kidney defects:
2014: The Toronto Star reported that atleast 20 Canadian women treated with Zofran during their pregnancy experienced serious complications, including multiple cases of newborns with kidney defects and other abnormalities.
2013: A study published in Biomedical Research International suggested children born to women who used Zofran in the first trimester of pregnancy faced a 6-fold increased risk of kidney defects, described as "obstructive defects of renal pelvis and ureter." However, the authors of the study acknowledged that their findings were imprecise and based on a small sample.
Zofran Birth Defects Litigation
A growing number of Zofran lawsuits claim that that GlaxoSmithKline has received numerous reports of birth defects potentially associated with Zofran, but withheld this information from the public and medical community. Read More
October 2015: The federal Zofran birth defects litigation has been centralized in the U.S. District Court, District of Massachusetts. The more-than-100 cases pending in the proceeding as of November 2015 were filed on behalf of children who were allegedly born with Zofran-related birth defects due to their mothers' use of the drug in the first trimester of pregnancy. Read More
Learn If You are Eligible to File a Zofran Lawsuit
Bernstein Liebhard LLP is now offering free, no-obligation legal reviews to any family whose child suffered kidney birth defects, including hydronephrosis, that may be linked to pre-natal Zofran exposure. To arrange for your confidential case consultation, please call (888) 994-5118 today.
Last Modified: January 6, 2016