Zofran Birth Defects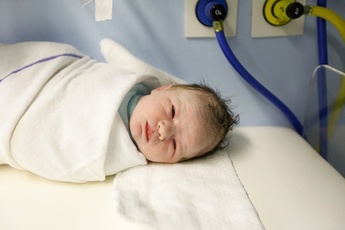 Scores of Zofran birth defects lawsuits have been filed in U.S. courts on behalf of children who were born with heart malformations, cleft lip and cleft palate, kidney defects and other congenital abnormalities, allegedly due to their mother's use of Zofran during the first trimester of pregnancy. These lawsuits site a number of recent studies that suggest pre-natal exposure to Zofran increases the risk for birth defects.
Zofran Birth Defects Investigation
The nationwide law firm of Bernstein Liebhard LLP is now investigating legal claims involving the potential for Zofran to cause birth defects. If you believe your baby was harmed by this medication, please contact our Firm today, at (888) 994-5118 to learn more about your legal options.
Zofran Litigation News
Zofran and Birth Defects
Zofran is an anti-nausea medication marketed by GlaxoSmithKline that is currently approved to treat nausea and vomiting related to surgery and certain cancer treatments. The drug has never been approved by the U.S. Food & Drug Administration (FDA) to treat morning sickness, but a 2014 analysis that appeared in the American Journal of Obstetrics and Gynecology suggested that as many as one million U.S. women annually have been prescribed Zofran or a generic equivalent for this off-label indication.
The FDA has placed Zofran in Pregnancy Category B, which indicates that its impact on a developing pregnancy has not been well-studied. In recent years, however, some research has suggested that Zofran might be associated with an increased risk of birth defects if taken by an expectant mother during the first trimester of pregnancy.
Zofran Legal Help
Bernstein Liebhard LLP is now offering free, no-obligation legal reviews to alleged victims of Zofran birth defects, including:
To obtain the legal help you need, please contact our office at (888) 994-5118.
Last Modified: January 6, 2016