Zofran Atrial Septal Defect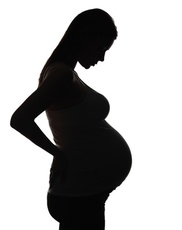 Women who take Zofran to control morning sickness or hyperemesis gravidarum during their first trimester of pregnancy might be more likely to have a child with an atrial septal defect or other congenital heart malformation. Zofran lawsuits are now mounting in U.S. courts that seek compensation for these and other birth defects allegedly associated with use of the anti-nausea medication.
Zofran Atrial Septal Defect Investigation
Bernstein Liebhard LLP, a nationwide law firm that represents the victims of serious drug side effects and complications, is investigating legal claims on behalf of children who may be suffering from atrial septal defect because of Zofran. If your baby was exposed to this medication during the first trimester of pregnancy and has been diagnosed with this serious heart abnormality, please call (888) 994-5118 to discuss your legal options with one of our attorneys.
Zofran: What's the Problem?
Zofran is manufactured by GlaxoSmithKline and was approved by the U.S. Food & Drug Administration (FDA) in 1991. It is only approved to treat nausea and vomiting related to certain cancer treatments or experienced by people who have just undergone surgery. However, a recent analysis found that the drug has been prescribed to about 1 million women annually to treat nausea and vomiting related to pregnancy, even though its potential impacts on a developing fetus have not been well studied.
In recent years, a number of reports and studies have suggested that children born to women treated with Zofran during the first trimester are more likely to develop a serious birth defect.
2006: Hong Kong researchers analyzing samples of fetal tissue taken from 41 women who had been treated with Zofran in the first trimester found the drug's active ingredient in every specimen. This strongly suggests that Zofran can cross the human placental barrier.
2013: Researchers looking at 900,000 pregnancies included in a Danish health registry concluded that children exposed to Zofran in-utero during the first trimester were 30% more likely to develop a major birth defect, and 2 times more likely to suffer serious cardiac malformations including an atrial septal defect.
2014: The Toronto Star reports that Zofran is the suspected cause of serious birth defects in a number of Canadian children whose mothers were treated with the drug in early pregnancy. Those reports included instances of major heart defects, including atrial septal defect.
What is an Atrial Septal Defect?
An atrial septal defect occurs when a hole forms in the upper 2 chambers of the heart (atria) during fetal development. Symptoms of the condition include:
Difficulty breathing
Respiratory infections
Heart palpitations
Shortness of breath when active
Patients who are asymptomatic or who have only minor symptoms may not require treatment of an atrial septal defect. Surgery or other intervention to close the hole may be recommended if it causes a large amount of shunting, the heart swells, or other symptoms occur.
Zofran Litigation Update
Since February 2015, scores of plaintiffs have filed Zofran lawsuits over the drug's alleged link to birth defects in courts around the U.S. All such federal cases were centralized in a multidistrict litigation currently underway in the U.S. District Court, District of Massachusetts, by an Order of the U.S. Judicial Panel on Multidistrict Litigation dated October 13, 2015. Read More
Legal Help for Alleged Victims of Zofran Atrial Septal Defect
There is legal help available for children who may have suffered a Zofran atrial septal defect. To discuss your case with an attorney at Bernstein Liebhard LLP, please call (888) 994-5118 today.
Last Modified: January 6, 2016