Zecuity Migraine Patch Recall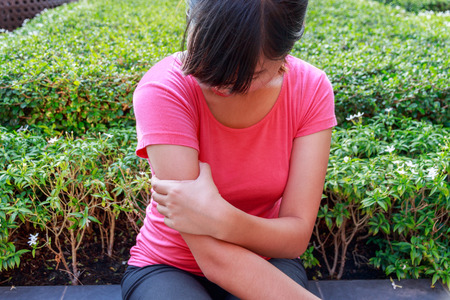 Teva Pharmaceutical has suspended sales of the Zecuity Migraine Patch, following reports linking the product to serious burns and scarring. Doctors have been warned against prescribing the Zecuity patch, and it is currently the subject of a pharmacy-level recall.
Contact an Attorney Today
The attorneys at Bernstein Liebhard LLP are providing free, no-obligation legal reviews to individuals who experienced burns or scarring following use of the Zecuity Migraine Patch. If you or a loved one suffered a disfiguring skin reaction to the Zecuity patch, please call (888) 994-5118 to ensure that your legal rights are protected.
Why Was the Zecuity Patch Recalled?
The battery-powered, single-use Zecuity Migraine Patch  was approved by the U.S. Food & Drug Administration (FDA) in January 2013. Teva Pharmaceuticals began marketing the device in September 2015. Once applied to the upper arm or thigh, the Zecuity patch delivers 6.5 milligrams of sumatriptan directly through the skin for four hours.
The FDA disclosed that it was investigating the Zecuity Migraine Patch on June 2, 2016, after a "large number of patients" reported serious burns and potentially permanent scarring at the site of application. Teva announced a sales suspension and a pharmacy-level recall for the device via a letter issued to healthcare providers on June 10th. The company also asked doctors to stop prescribing the Zecuity patch and to advise their patients to discontinue its use.
Skin reactions associated with the Zecuity Migraine Patch recall have included:
Severe redness
Cracked skin
Blistering
Welts
Burns
Scars
"Patients described severe pain, itching, or burning," Teva Pharmaceuticals said. "Although many cases resolved within hours to weeks, there are reports of cases with unresolved skin reactions, typically skin discoloration, after several months."
To avoid burns or scars, patients using the Zecuity patch should remove it and contact their doctor immediately if they experience moderate to severe pain, regardless of how long the patch has been worn.
Prior to the Zecuity patch recall, the product label only warned of mild skin reactions.
"The most common side effects of Zecuity include pain, tingling, itching, warmth, discomfort or a change in the skin color at the application site of Zecuity," the labeling stated.
"Most people have some skin redness after removal of Zecuity. This redness will usually go away in 24 hours. Tell your healthcare provider if you have any side effect that bothers you or that does not go away."
Zecuity Patch Lawsuit Evaluations
Compensation may be available to individuals who suffered scars, burns or other disfiguring skin reactions related to the Zecuity Migraine Patch recall. If you would like to explore the available legal options, please call (888) 994-5118 to contact the legal team at Bernstein Liebhard LLP today.
Last Modified: May 2, 2017