Zecuity Migraine Patch Burns & Scars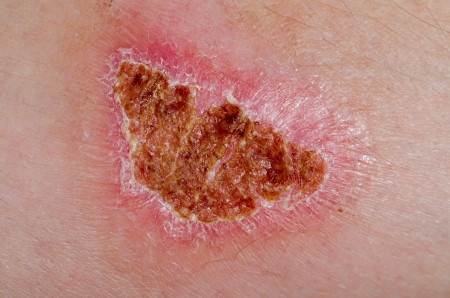 The Zecuity Migraine Patch has been linked to reports of burns and potentially permanent scarring, prompting Teva Pharmaceuticals to suspend sales of the product in June 2016. The company also conducted a pharmacy-level recall for Zecuity, and advised doctors to discontinue prescribing the migraine patch.
Attorneys Investigating Zecuity Patch Lawsuits
The nationwide law firm of Bernstein Liebhard LLP is investigating possible legal claims on behalf of individuals who may have suffered Zecuity Migraine Patch burns and scars. Victims of these potentially disfiguring injuries could be entitled to compensation for medical bills, lost wages, pain and suffering, and more. If you would like to learn more about filing a Zecuity patch lawsuit, please call (888) 994-5118 to contact an attorney today.
Zecuity Migraine Patch: FDA Warning
The Zecuity Migraine Patch is a single-use transdermal system that delivers a medication called sumatriptan directly through the skin. The battery-operated device is wrapped around the upper arm or thigh, and delivers a constant dose of the drug for four hours. Zecuity is indicated to treat adults who suffer from migraines with or without aura.
The product safety labeling for Zecuity warns of "mild" skin reactions, as well as possible redness after use that "will usually go away within 24 hours." However, the U.S. Food & Drug Administration (FDA) launched an investigation of the product in 2016, after a "large number of people" using the Zecuity Migraine Patch had experienced adverse skin reactions characterized by:
Severe redness
Cracked skin
Blistering
Welts
Burns
Potentially permanent scars
Several days later, Teva Pharmaceuticals issued a "Dear Healthcare Provider" letter advising doctors not to prescribe the Zecuity Migraine Patch due to the potential for burns and scars. The company acknowledged that it launched an investigation in cooperation with the FDA, and announced that it was suspending sales of Zecuity in the interim. The migraine patches have also been recalled at the pharmacy level.
Individuals who experience moderate to severe pain at the application site should immediately remove the Zecuity Migraine Patch to avoid burns or scars and contact their health care professional. Do not bathe, shower, or swim while wearing the patch.
Legal Help is Available
Bernstein Liebhard LLP is now offering free lawsuit reviews to Zecuity Migraine Patch users who experienced burns, scars, or other serious skin reactions. To learn more about your legal rights, please call (888) 994-5118.
Last Modified: May 2, 2017