Xarelto Internal Bleeding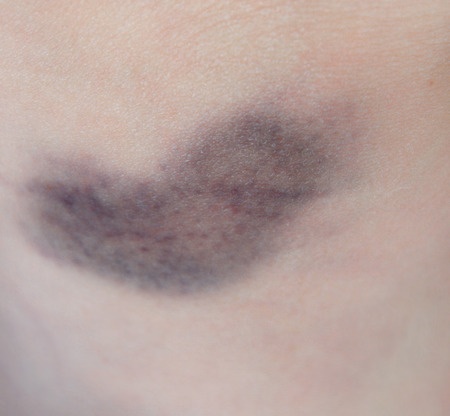 All blood thinners, including Xarelto, may occasionally cause patients to experience serious episodes of internal bleeding. However, there is currently no approved antidote to reverse Xarelto bleeding side effects. As such, a minor trauma – such as a bump to the head – can quickly become an emergency situation among patients using the medication.
Xarelto Lawsuit Reviews
Bernstein Liebhard LLP is currently representing individuals who allegedly suffered serious complications related to Xarelto internal bleeding, including:
Cerebral hemorrhage
Gastrointestinal bleeding
Heart Attack
Stroke
Death
If you or a loved one experienced similar complications while using this blood thinner, please contact our office at (888) 994-5118 to learn more about filing your own Xarelto lawsuit.
Xarelto Litigation Update
Xarelto: What's The Problem?
Xarelto is a blood thinning medication approved to :
Reduce the risk of blood clots in patients who have had hip or knee replacement surgery
Reduce the risk of stroke in patients with atrial fibrillation
Treat pulmonary embolism and deep vein thrombosis
The drug belongs to a class of novel anticoagulants called direct thrombin inhibitors, which prevent blood clots by inhibiting an enzyme that plays a role in coagulation. The companies that manufacture these products have marketed the medications as an improvement over an older blood thinner called warfarin because they supposedly do not require that dosage be monitored via regular blood tests.
Plaintiffs who have filed lawsuits over Xarelto and internal bleeding claim that the drug's manufacturers failed to warn doctors and patients about its serious risk. They also contend that the drug was wrongly marketed as a superior alternative to warfarin, especially as there currently exists no approved reversal agent for the internal bleeding that sometimes occurs with Xarelto. By contrast, warfarin bleeding can be reversed via the administration of vitamin K.
Xarelto Bleeding Studies and Reports
Xarelto Internal Bleeding Symptoms
Patients using Xarelto should contact their doctor if they experience any symptoms that may be associated with internal bleeding, including:
Blood in urine (discolored urine)
Black or tarry stool
Coughing up blood
Vomiting up blood
Nose bleeds
Frequent bleeding from gums
Swelling or weakness in the extremities
Learn More about Filing a Xarelto Lawsuit
The defective drug attorneys at Bernstein Liebhard LLP are providing free, no-obligation legal reviews to alleged victims of Xarelto-related internal bleeding. To obtain your case review, please call (888) 994-5118.
Last Modified: February 23, 2016