Xarelto Class Action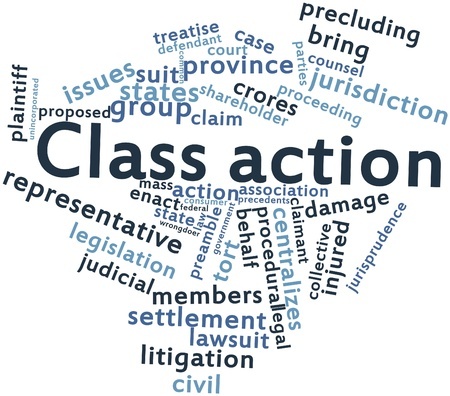 Thousands of Xarelto lawsuits have been filed in U.S. courts on behalf of individuals who allegedly suffered life-threatening complications due to treatment with the blood-thinning medication. Filing an Xarelto class action or individual case could be an option for those who may have experienced similar harm after using this medication.
Contact an Attorney Today
The nationwide law firm of Bernstein Liebhard LLP is now investigating legal claims involving alleged Xarelto bleeding injuries. To learn more about the possible options for filing a Xarelto lawsuit, please contact our office today by calling (888) 994-5118.
Xarelto Litigation
Xarelto is marketed by Bayer and Johnson & Johnson's Janssen Pharmaceuticals unit. The blood thinner was approved by the U.S. Food & Drug Administration in October 2011 to prevent deep vein thrombosis in patients undergoing hip or knee replacement surgery. Since then, the agency has also cleared Xarelto to prevent strokes in people with atrial fibrillation; to treat and reduce the recurrence of blood clots; and to reduce the risk of stent thrombosis in patients with coronary artery disease.
Like several other novel anticoagulants, Xarelto has been marketed as a superior alternative to warfarin. For one thing, patients using Xarelto are not subjected to the same types of dietary restrictions that warfarin patients must adhere to. The manufacturers of Xarelto also claim that patients can forgo the routine blood monitoring that is required with warfarin.
Plaintiffs pursuing Xarelto lawsuits dispute claims of the drug's superiority. Among other things, they point out that internal bleeding associated with warfarin can be stopped via the administration of vitamin K. However, there is currently no agent approved to reverse Xarelto's anticoagulant effects should a patient experience internal bleeding during treatment. They also charge that Xarelto patients would benefit from a blood testing regimen to ensure proper dosing.
How Would a Xarelto Class Action Work?
A Xarelto class action lawsuit would require that one plaintiff be named the class representative and given the authority to act on behalf of all other class members. Decisions left to the discretion of this individual include the choice of attorney and whether to settle the lawsuit. Any funds recovered as part of a class action settlement would be shared equally among class members. However, the class representative would receive a larger payment in return for their more extensive role in the case.
Class action lawsuits work best for large groups of plaintiffs who have experienced near-identical damages due to the same product. If the case is resolved in plaintiffs' favor, compensation may include refunds or rebates to reimburse consumers for purchasing the product. If a class action involves complications related to the use of a medication, the settlement may also include funds to set up a health monitoring program for individuals who may be at risk for future harm.
Tens of thousands of plaintiffs are now seeking compensation for bleeding-related injuries allegedly related to Xarelto treatment, including:
Cerebral hemorrhage
Gastrointestinal bleeding
Heart attack
Stroke
Death
The majority of these lawsuits have been consolidated in a multidistrict litigation now underway in U.S. District Court, District of New Jersey. Most plaintiffs have opted to file individual complaints, rather than Xarelto class actions. Though they are undergoing coordinated pretrial proceedings, each of the individual claims retains its own identity and will be decided on its merits. Any judgment or settlement awarded in an individual Xarelto lawsuit would be tailored to a plaintiff's specific injuries and damages.
Contact an Attorney to Learn More About Your Legal Options
The attorneys at Bernstein Liebhard LLP are offering free legal reviews to those who may have been harmed by Xarelto. Please call (888) 994-5118 to discuss your case with a member of our legal team today.
Last Modified: July 6, 2017