Xarelto Cerebral Hemorrhage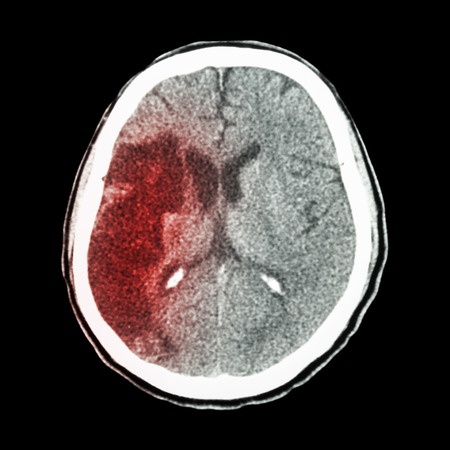 Patients who use Xarelto may be at risk for a cerebral hemorrhage or other episodes of dangerous, internal bleeding. Thousands of Xarelto lawsuits are now making their way through the courts, all of which allege that the drug's manufacturers concealed these risks and failed to adequately warn patients and doctors about the complications associated with use of the blood thinning medication.
Xarelto Lawsuit Investigation
The nationwide law firm of Bernstein Liebhard LLP is now investigating potential Xarelto lawsuits on behalf of patients who allegedly suffered cerebral hemorrhage or other bleeding complications related to its use. To learn more, please contact our Firm by calling (888) 994-5118.
Xarelto and Internal Bleeding
Xarelto is a new-generation blood thinner that was launched on the U.S. market in 2011. It is currently approved to prevent strokes in patients with atrial fibrillation; for the prevention of deep vein thrombosis and pulmonary embolism in patients undergoing hip or knee implant surgery; and for the treatment of deep vein thrombosis and pulmonary embolism.
As is the case with warfarin and other blood thinners, Xarelto can sometimes cause a patient to experience serious episodes of internal bleeding. However, there currently exists no approved antidote to reverse Xarelto's anticoagulant effect should bleeding complications occur. As such, a seemingly-minor trauma can become a life-threatening medical emergency for a Xarelto patient. By comparison, bleeding associated with decades-old warfarin can be stopped via the administration of vitamin K.
What is a Cerebral Hemorrhage?
A cerebral hemorrhage, or brain bleeding, is a type of stroke that occurs when an artery bursts in the brain, resulting in the death of brain cells. Roughly 13% of strokes are caused by cerebral hemorrhage.
Causes of a cerebral hemorrhage may include:
Head trauma
High blood pressure
Aneurysm
Blood vessel disorders
Amyloid angiopathy
Blood or bleeding disorders
Liver disease
Brain disorders
Symptoms of a cerebral hemorrhage may include:
Sudden severe headache
Unexplained seizures
Weakness in an arm or leg
Nausea or vomiting
Decreased alertness; lethargy
Vision changes
Tingling or numbness
Difficulty with speaking, understanding speech, writing or reading
Difficulty swallowing
Loss of fine motor skills
Loss of coordination
Loss of balance
An abnormal sense of taste
Loss of consciousness
Occurrence of Brain Bleed with Xarelto
The ROCKET AF study, a two-year clinical trial involving 14,000 patients, reported the following adverse events among Xarelto patients:
172 patients (0.68% per year) suffered intracranial hemorrhage
74% of brain bleeds were intracerebral hemorrhage
Subarachnoid hemorrhage, subdural hemorrhage, and extradural hemorrhage was also reported among Xarelto patients.
The ROCKET AF clinical trial played an important role in Xarelto's regulatory approval, both in the U.S. and abroad.
Xarelto Lawsuit Developments
Legal Help for Victims of Xarelto Cerebral Hemorrhage
The defective drug attorneys at Bernstein Liebhard LLP are providing free, no-obligation legal reviews to alleged victims of Xarelto-related cerebral hemorrhage. To obtain your case review, please call (888) 994-5118.
Last Modified: February 23, 2016