Wright Medical Hip Replacement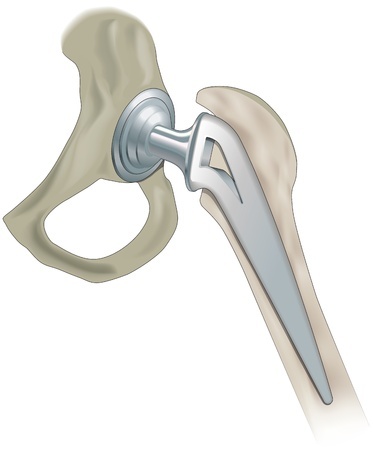 Wright Medical markets a wide variety of hip replacement products, including the Conserve line of metal-on-metal hips and Profemur Z stems. Some data suggests that these Wright Medical hip replacements may be associated with a high rate of complications, including early implant failure necessitating revision surgery.
Wright Medical Conserve Hips
Wright Medical's Conserve hip line includes:
Conserve Total Hip Implant System
Conserve Total A-Class Advanced Metal Hip Implant System
Conserve Resurfacing System.
The company promises that these devices provide patients with an excellent range of motion, as well as low particle wear and long-term dependability. Wright also asserts that the Conserve design reduces the likelihood of soft tissue impingement, a complication that has the potential to cause  dislocation.
Wright Medical Profemur Z Stems
The Conserve Total Hip acetabular cup and ball are designed to be used with a number of femoral stems, including the Profemur Z. This  modular neck and stem system is made of titanium alloy, and includes  a choice of six interchangeable neck pieces available in two lengths. As such, surgeons are able to achieve a better fit for each individual patient.
Wright Hip FDA 510(K) Approvals
Both the Wright Medical Conserve hip replacement and Profemur Z system were approved via the U.S. Food & Drug Administration's (FDA) 510(k) clearance protocols. This fast-track process does not require a medical device to undergo human clinical trials if it can be shown that the implant is "substantially equivalent" to a product previously approved by the FDA.  In 2011, the Institute of Medicine (IOM) concluded that the 510(k) process was flawed and called for its elimination.  Read More
Complications Associated with Wright Medical Hips
Wright Conserve hips are metal-on-metal implants, in which the ball and cup are made from a chromium-cobalt alloy. An FDA review has concluded that all-metal hips may be more vulnerable to early failure compared to devices made from other materials. The agency now advises  patients fitted with these types of implants to undergo metal ion blood testing if they experience pain, swelling, or other symptoms that could be an indication that their hip is failing;
A hip implant should last between 15 and 20 years. According to the National Joint Registry of England and Wales, the five-year revision rate for the CONSERVE Plus is 8.36 percent. Complications that may be associated with these and other metal-on-metal hips include:
Metallosis
Pseudotumor formation
Adverse local tissue reactions
Bone necrosis
Dislocation
Infection
Heterotopic ossification (soft tissue becomes calcified)
Implant loosening
Fracture
The FDA has also expressed concern that the toxic metal ions shed from metal-on-metal hips will "enter the bloodstream and travel to other parts of the body, where they may cause symptoms or illnesses elsewhere in the body (systemic reactions). "
In its 2009 annual report, the Australian National Joint Replacement Registry noted that Wright Profemur hip replacements had a revision rate of 11.2 percent within three years. Complications allegedly associated with Profemur hips include:
Fretting
Corrosion
Unexplained Hip Pain
Difficulty Walking
Loosening of the Implant
Hip Implant Fracture
Last Modified: April 16, 2016