Viagra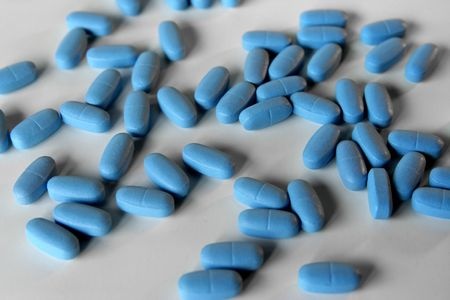 Viagra was the first prescription medication approved to treat erectile dysfunction. While the drug continues to be extremely popular, its use may be associated with an increased risk of melanoma and other serious side effects.
What is Viagra?
Viagra (sildenafil) helps men suffering with erectile dysfunction (ED) get and maintain an erection when they are sexually stimulated. It belongs to a class of drugs known as PDE-5 (Phosphodiesterase type 5) inhibitors. These medications work by blocking certain enzymes in the body, thereby allowing blood vessels to dilate and enhancing blood flow to the penis.
ED, or impotence, affects about 30 million men in the U.S.  Known as the "little blue pill," Viagra was brought to market in 1998 by Pfizer, Inc., and quickly became the company's best selling medication. In 2013, Pfizer made $2 billion from sales of the drug.  Since its launch, more than 45 million men have taken Viagra. Read More
Who Should Not Take Viagra?
Men who should not take Viagra include:
Those taking nitrates drug for chest pain or heart problems. Doing so can result in a dangerous decrease in blood pressure.
Those taking medications to treat pulmonary arterial hypertension, such as Adempas.
Those who are allergic to sildenafil
Men considering Viagra should also tell their doctor if they have:
Heart disease or heart rhythm problems, coronary artery disease
Had a heart attack, stroke, or congestive heart failure in the past six months
High or low blood pressure
Liver or kidney disease
Sickle cell anemia, multiple myeloma, leukemia, or other blood disorder
Bleeding disorder such as hemophilia
A stomach ulcer
Retinitis pigmentosa (an inherited condition of the eye);
Peyronie's disease or other physical deformity of the penis
Been told to avoid sexual intercourse for health reasons
Viagra Side Effects
Men taking Viagra should contact their doctor if they experience any of the following serious complications:
An erection lasting over four hours
An erection that is painful
Sudden and severe vision loss in one or both eyes
Blurred vision
Sudden hearing loss or decrease
Tinnitus or ringing in the ears
Dizziness
Fainting
Chest pain
Difficulty breathing
Rash
Other Viagra side effects that are considered moderate to mild include:
Headache
Stomach problems
Sleep problems
Numbness or tingling in the limbs
Muscle pain
Viagra and Melanoma
In 2014, a study published in JAMA: Internal Medicine suggested that men who took sildenafil faced an increased risk of melanoma, a potentially deadly form of skin cancer. The study involved nearly 26,000 men, 6% of whom took Viagra. The average age of study participants was 65. Those currently using sildenafil were almost 84% more likely to develop melanoma opposed to those who did not use the drug. Past users had roughly double the risk of developing melanoma.
Last Modified: April 13, 2016