Transvaginal Mesh Recall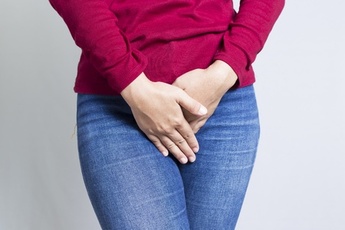 Despite calls for a transvaginal mesh recall prompted by thousands of complaint reports and mounting product liability lawsuit litigation, one has not been announced by the U.S. Food and Drug Administration (FDA).
The federal agency, has however, issued several warnings about the side effects of surgical mesh since 2008, when their frequency was categorized by the agency as "rare." At the time, nearly 1,000 instances of vaginal mesh shrinkage, bleeding, infection, bladder and bowel perforation, vaginal scarring and other complications had been reported in the FDA's MAUDE database. Transvaginal mesh belongs to a class of devices used to repair pelvic floor muscles that may have grown weak over time and resulted in such conditions as pelvic organ prolapse (POP) and stress urinary incontinence (SUI).
Among the most prominent makers of vaginal mesh are American Medical Systems, C.R. Bard Inc., Boston Scientific Corp. and the Johnson & Johnson subsidiary, Ethicon Inc. These companies have since been named in thousands of product liability lawsuits from women who allege that their injuries could have been avoided if they had been properly warned about their potential to occur. None of these manufacturers have issued a surgical mesh recall.
FDA Notes Thousands of Vaginal Mesh Complication Reports
During 2008, a notice posted on the FDA's website indicated that 1,503 adverse event reports stemming from transvaginal mesh surgeries had been filed over a two-year period by women who allegedly experienced organ perforation, mesh erosion and other side effects. That year, it was estimated that 75,000 pelvic mesh procedures took place in the U.S.
Concerns continued to grow from that point on, as the FDA released more vaginal mesh information, and women started coming forward to file lawsuits over implants they received. In 2011, the FDA notified the public that it received 3,000 complication reports—which included seven deaths—since its last update, and that the occurrence for women to experience mesh side effects was "not rare."
A FDA Safety Communication took place that September, where an advisory panel of experts determined that transvaginal mesh devices should be reclassified as "Class III." This would require all manufacturers to submit products for pre-market approval, where they would undergo rigorous testing for safety and effectiveness.
Although a vaginal mesh recall has not come to pass, the FDA ordered in January 2012 that all mesh manufacturers conduct safety tests on products already on the market.
Product Liability Claims Rise in Absence of Surgical Mesh Recall
Transvaginal mesh lawsuits have continued to mount in courts throughout the U.S., with more and more women coming forward to file cases that seek compensation for injuries they may have sustained. According to court documents, more than 40,000 claims have been filed in the U.S. District Court, Southern District of West Virginia in the following multidistrict litigations: (In re: Ethicon, Inc., Pelvic Repair Systems Products Liability Litigation – MDL No. 2327), American Medical Systems, Inc. (MDL No. 2325); Boston Scientific Corp., (MDL No. 2326); and C.R. Bard, Inc., (MDL No. 2187).
Cases that involve Ethicon's line of Gynecare products and C.R. Bard's Avaulta implants have also been consolidated in separate proceedings established in New Jersey's Atlantic County Superior Court. If you would like a free case review and would like to speak to an attorney, please contact us today to go over your potential claim.
Last Modified: January 6, 2016