Transvaginal Mesh Lawsuit
Thousands of women have filed a transvaginal mesh lawsuit after allegedly suffering serious and debilitating injuries following use of surgical mesh to treat pelvic organ prolapse and stress urinary incontinence, including:
Vaginal Mesh Shrinkage
Mesh Erosion through Vaginal Tissue
Bowel and Bladder Perforation
Bleeding
Pain During Sexual Intercourse
Urinary Problems
Neuromuscular Problems
Vaginal Scarring
Recurrent Prolapse
Many of the women who have filed these vaginal mesh lawsuits claim that their pain and suffering continued even after they underwent multiple procedures to remove the mesh from their body. In many cases, this has proven impossible, and these women will continue to suffer permanent pain and disability for the rest of their lives. If you would like a free case review and would like to speak to an attorney, please contact us now to go over your potential claim.
Vaginal Mesh Lawsuit Allegations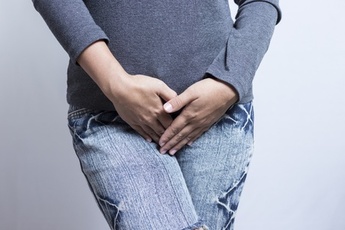 Women began filing vaginal mesh lawsuits against the manufacturers of transvaginal mesh shortly after the U.S. Food & Drug Administration (FDA) warned in October 2008 that such devices had been implicated in 1,000 reports of serious complications.  Less than three years later, in July 2013, the FDA reported that it had logged nearly 3,000 additional reports of complications among transvaginal mesh recipients. The agency added that the use of such products to treat prolapse appeared to offer patients no added benefits over older treatment methods, and that it no longer considered complications associated with this particular procedure to be rare.
As of January 2014, more than 40,000 transvaginal mesh lawsuits had been filed against a number of manufacturers, including American Medical Systems, Inc., Boston Scientific Corp, C.R. Bard, Inc. and Ethicon, Inc. Some legal experts have speculated that as many as 50,000 lawsuits could ultimately be filed against the manufacturers of these products. The majority of vaginal mesh lawsuits have been filed in multidistrict litigations underway in U.S. District Court, Southern District of West Virginia. However, hundreds of similar claims are also pending in various state courts.
Tansvaginal mesh lawsuit plaintiffs claim that the manufacturers of pelvic mesh devices failed to properly test their products, and did not provide adequate warnings regarding the risks associated with the devices. They further point out that the pelvic mesh products currently on the market weren't subject to human clinical trials, as they were cleared via the FDA's 510(k) approval process. This program allows a device manufacturer to forego human testing if the product they are seeking to market is substantially equivalent in design to another device already approved by the FDA.
According to vaginal mesh lawsuit filings, the prototype for many of the devices involved in the ongoing litigation was Boston Scientific's ProtoGen Sling. Introduced in 1998, this device was recalled just two years later due to safety concerns. In 2003, the company settled hundreds of transvaginal mesh lawsuits filed on behalf of women who were injured by ProtoGen.
Surgical Mesh Lawsuit Verdicts and Settlements
As of January 2013, just a handful of vaginal mesh lawsuits have actually gone before juries. The nation's first such trial ended in California in July 2012, with C.R. Bard ordered to pay $3.6 million of a $.5.5 million judgment awarded to a woman implanted with its Avaulta mesh. In March 2013, a New Jersey jury awarded more than $11 million to the plaintiff in the nation's first trial of an Ethicon mesh lawsuit. And in August of that year, C.R. Bard was ordered to pay another Avaulta victim $2 million in a case that went to trial in West Virginia federal court.
Court documents indicate that more trials will get underway in 2014 in the multidistrict litigations underway in West Virginia. Women who have filed transvaginal mesh lawsuits are seeking compensation for a wide range of injury-related damages, including medical bills, lost wages, permanent disability, pain and suffering, emotional distress, and loss of consortium for their spouses.
Last Modified: January 6, 2016