Testopel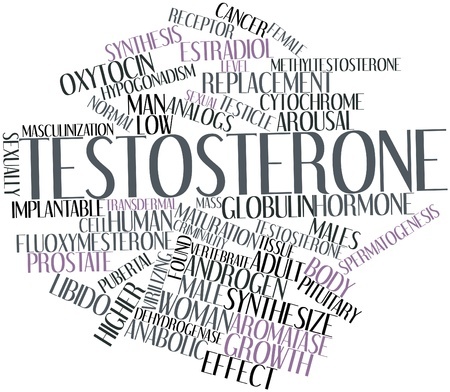 Testosterone treatments like Testopel may increase the chances that a man will experience a heart attack, stroke or blood clot, including a dangerous pulmonary embolism or deep vein thrombosis. Thousands of men have taken the manufacturers of low-T therapies to court to obtain compensation for these dangerous cardiovascular complications.
Who Can File a Testopel Lawsuit?
Individuals eligible to file a Testopel lawsuit include men who suffered a life-threatening cardiovascular event while using this low-T treatment, as well as the surviving family members of men who died due to heart complications while using the drug. To determine if you might qualify to file such a claim, please contact the nationwide law firm of Bernstein Liebhard LLP at (888) 994-5118.
Testopel: What's the Problem?
Testopel is a subcutaneous testosterone replacement pellet marketed by Auxilium Pharmaceuticals. The pellets are designed to be placed under the skin, where they can remain for up to six months. Testopel is approved to treat adult men who suffer from hypogonadism (low testosterone) due to some underlying medical condition. It is not known if Testopel is safe or effective to treat men who have low testosterone due to aging.
Testosterone treatments like Testopel have become the subject of controversy in recent years, as concerns have grown over their potential cardiovascular side effects. The methods used to market low-T therapy have also come under scrutiny, with critics charging that the drugs were wrongly promoted as safe and effective remedies for low libido, weight gain, fatigue and other issues associated with age-related hypogonadism. Read More
Testosterone Litigation News
June 2014: Federal testosterone lawsuits are consolidated in a multidistrict litigation established in U.S. District Court, Northern District of Illinois. The centralized proceeding will allow all product liability claims involving the alleged association between low-T therapy and cardiovascular complications to undergo coordinated pretrial proceedings, thereby eliminating duplicative discovery and inconsistent court rulings among similar lawsuits. Read More
April 2014: Plaintiffs who have filed testosterone treatment lawsuits in federal courts over the drugs' alleged cardiovascular side effects have asked to have their cases centralized in a single jurisdiction. Read More
Low-T Therapy under Scrutiny
Legal Help for Those Harmed by Testopel
If you or a man you care about suffered a heart attack, stroke or dangerous blood clot while using Testopel, now is the time to ensure your legal rights are protected. To learn more about filing a Testopel lawsuit, please call (888) 994-5118.
Last Modified: February 23, 2016