Testim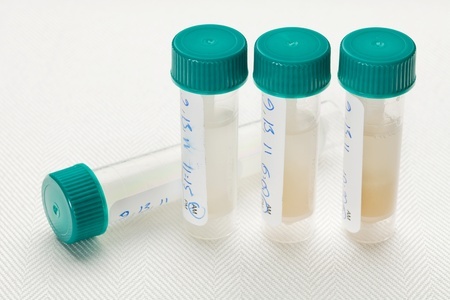 Testim, a testosterone gel manufactured by Auxillium Pharmaceuticals, has been named in numerous lawsuits over its alleged association with heart attacks, strokes, blood clots and other dangerous cardiovascular events. Plaintiffs accuse Auxillium of failing to provide patients and doctors with adequate warnings about these risks, and of marketing the low-T therapy to men who merely suffer from age-related drops in testosterone levels.
Are You Eligible to File a Testim Lawsuit?
You may be eligible to file a Testim lawsuit if you experienced a life-threatening cardiovascular event while using this prescription testosterone treatment, including:
Heart Attack
Stroke
Deep Vein Thrombosis
Pulmonary Embolism
Blood Clots
Surviving family members may also be able to file a testosterone lawsuit against Auxillium if their loved one died as a result of cardiovascular complications that could be related to Testim. If you would like to learn more, please contact the nationwide law firm of Bernstein Liebhard LLP by calling (888) 994-5118.
Testim Litigation News
What is Testim?
Testim is a testosterone gel approved to treat conditions in men that result from a lack of natural testosterone that is related to an underlying medical condition. The drug is not indicated to alleviate symptoms associated with age-related drops in testosterone, including weight gain, loss of muscle mass, fatigue and low libido.
Testim FDA Warnings
January 2014: Testim and other low-therapies will undergo an FDA safety review, after some studies indicate that the drugs might increase the risk of heart attacks and strokes in certain men.
June 2014: A possible association with an increased risk for venous blood clots, including pulmonary embolism and deep vein thrombosis, prompts the FDA to order new warnings for labels of all low-T therapies, including Testim. Read More
March 2015: The FDA orders low-T manufacturers to add new warnings to their product labels regarding a possible association with heart attacks and strokes. The labels must also be modified to clearly state that the drugs have not been proven safe and effective in treating age-related drops in testosterone. Read More
Testosterone Heart Studies
The FDA's review of Testim and other testosterone therapies was prompted by several studies that raised new concerns about the drugs' cardiovascular side effects:
November 2013: Research that appeared in JAMA suggested that use of low-T therapies was associated with a 25.7% risk of cardiovascular side effects. Those who were not using the medications had only a 19.9% risk.
January 2014: A study published in PLoS One found that men over 65 were twice as likely to have a heart attack if they used low-T treatments. The risk was three times higher for younger men with pre-existing heart problems.
Testim Legal Reviews
The testosterone lawyers at Bernstein Liebhard LLP are offering free, no-obligation legal reviews to anyone who may have suffered serious cardiovascular complications due to Testim. To arrange for your consultation, please call our office at 888) 994-5118.
Last Modified: February 23, 2016