Testosterone Pulmonary Embolism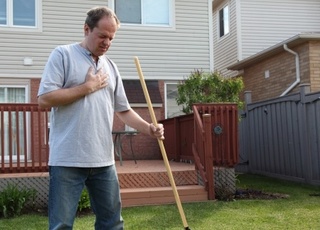 Concerns are mounting that the use of prescription testosterone treatments may increase the risk that certain men will suffer a life-threatening pulmonary embolism and other serious cardiovascular side effects, including heart attacks and strokes. In January 2014, the U.S. Food & Drug Administration (FDA) announced it was investigating the cardiovascular risks associated with these drugs. Then in June of that year, the agency ordered that a general warning regarding a possible association with venous blood clots, including pulmonary emboli, be added to the labels of all prescription low testosterone therapy medications.
Since the FDA began looking into the heart problems associated these drugs, dozens of men have filed testosterone lawsuits seeking compensation for injuries allegedly associated with their use. Because prescriptions for testosterone therapy have exploded in recent years, some legal experts believe thousands of such claims could ultimately be filed.
Testosterone Heart Risks
Prescription testosterone medications are approved to treat men who suffer from hypogonadism, or low testosterone, that results from another underlying illness or medical condition. However, the use of such products has spiked sharply since they were first launched on the market, driven by advertising that some say positions the medications as a way to combat the effects of male aging. Low testosterone therapy medications currently approved by the FDA include:
AndroGel
Androderm
Axiron
Bio-T-Gel
Delatestryl
Depo-Testosterone
Fortesta
Striant
Testim
Testopel
On January 31, 2014, the FDA announced it was reviewing the safety of these drugs, after two studies indicated they could increase cardiovascular risks in certain men. One paper published in the November 2013 issue of the Journal of the American Medical System suggested that low testosterone therapy increased the risk of heart attack, stroke and death among older men with pre-existing heart problems. A second study, which was published in PLOS One in January 2014, reported that such treatments were associated with a doubling of the heart attack risk among younger men with pre-existing heart problems, and in men over 65 regardless of their heart health.
The FDA's review of these medications is ongoing. In September 2014, the agency is slated to hold an advisory panel meeting to further investigate the matter.
Testosterone Treatment and Blood Clots
In June 2014, the FDA announced that the labeling for prescription testosterone medications would be updated to include information about their association with venous blood clots, including pulmonary embolism. The agency did note that the prescribing information for low testosterone therapies already includes notice of a risk of venous blood clots that are associated with the development of a condition called polycythemia. However, the FDA was requiring the manufacturers to modify the labels with a more general warning in light of reports of testosterone patients who experienced blood clots in the absence of this condition.
A pulmonary embolism is a blood clot that forms deep in the veins of the leg and travels to the lung, where it blocks the pulmonary artery. Symptoms of pulmonary emboli include:
Shortness of breath
Chest pain
Cough (may be bloody or blood streaked)
Pain and swelling in one or both legs, often the calf
Cyanosis (clammy, discolored skin)
Rapid or irregular heartbeat
Lightheadedness or dizziness
These types of blood clots are always life-threatening, and require immediate medical treatment.
Last Modified: January 6, 2016