Depo-Testosterone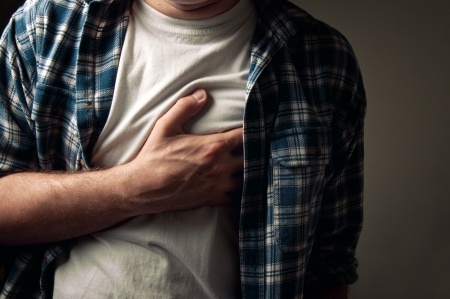 A growing number of testosterone lawsuits have been filed against the manufacturers of Depo-Testosterone and other prescription low-T therapies by men who allegedly experienced heart attacks, strokes and others serious cardiovascular complications due to their use. Plaintiffs claim that pharmaceutical companies downplayed these risks, and overstated the benefits of testosterone therapy for men who are experiencing age-related drops in testosterone levels.
Depo-Testosterone Lawsuit Reviews
Filing a Depo-Testosterone lawsuit could allow men who were harmed by this medication to obtain compensation for their medical bills, lost wages, pain and suffering and more. If you would like to arrange for a free legal review of your claim, please contact Bernstein Liebhard LLP today, by calling (888) 994-5118.
What is Depo-Testosterone?
Depo-Testosterone is an injection approved for men who suffer from either primary or hypogonadotropic hypogonadism. The safety and efficacy of Depo-Testosterone in men with "age-related hypogonadism have not been established.
Depo-Testosterone injections are administered by a doctor once every 1-4 weeks.
Testosterone Heart Complications
In recent years, concern about the heart side effects potentially associated with Depo-Testosterone and other low-T therapies has grown. These dangerous side effects may include:
Heart Attack
Stroke
Blood Clots
Pulmonary Embolism
Deep Vein Thrombosis
Death
Testosterone Studies
In January 2014, the FDA published a Safety Communication and launched a review of all prescription testosterone products after two studies linked the drugs to an increased risk of heart attacks:
November 2013: A study published in JAMA suggests that use of prescription testosterone treatments is associated with a 25.7% risk of cardiovascular side effects, compared to 19.9% for men who were not on the drugs.
January 2014: A study in PLoS One that involved 55,000 men linked testosterone drugs to a two-fold increased risk of heart attacks in those over 65. Younger men with pre-existing heart disease were three times as likely to have a heart attack if they used testosterone.
In March 2015, the FDA issued another Safety Communication, and ordered low-T manufacturers to add new warnings to their drug labels regarding a possible association with heart attacks and strokes.
Testosterone and Blood Clots
In June 2014, new blood clot warnings were added to the labels of all prescription testosterone treatments, after the FDA determined that the drugs may increase the risk for venous blood clots such as pulmonary embolism and deep vein thrombosis. Read More
Depo-Provera and other testosterone therapies may increase the danger of blood clots by:
Raising levels of red blood cells
Raising blood volume and thickening the blood
Increasing blood pressure
Increasing free-circulating estrogens
Lowering HDL (Good) Cholesterol
Testosterone Lawsuit Update
June 2014: A multidistrict litigation has been created for all federally-filed testosterone lawsuits brought on behalf of men who allegedly suffered heart attacks, strokes and blood clots due to their use of low-T therapies. The new litigation will be housed in the U.S. District Court, Northern District of Illinois. Read More
April 2014: Plaintiffs who have filed testosterone treatment lawsuits over the drugs' alleged cardiovascular side effects have asked to have all federal cases centralized in a single U.S. District Court. They argue that creation of a multidistrict litigation will ensure efficient management of the litigation and avoid duplicative discovery. Read More
Are You Eligible to File a Depo-Testosterone Lawsuit?
You may be eligible to file a Depo-Testosterone lawsuit if you suffered a serious cardiovascular event while using this low-T treatment. To learn more about the growing testosterone litigation, please call (888) 994-5118.
Last Modified: February 23, 2016