Testosterone Blood Clots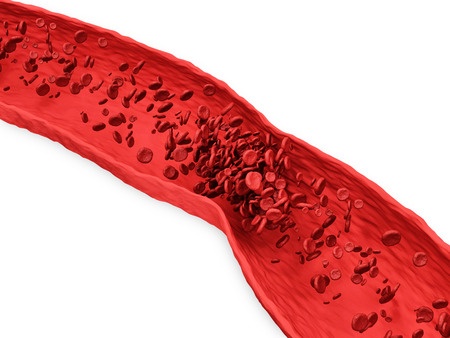 The use of prescription testosterone treatments such as AndroGel may be associated with the formation of venous blood clots, including pulmonary embolism and deep vein thrombosis. In 2014, the labels of all low-T therapy medications were updated with a general warning regarding a risk of venous blood clots.
Testosterone Lawsuit Being Filed Over Blood Clot Injuries
Thousands of testosterone lawsuits have been filed on behalf of men who allegedly suffered serious cardiovascular complications, including deep vein thrombosis and pulmonary embolism. If you would like to learn more about filing a testosterone blood clot lawsuit, please call (888) 994-5118 to contact an attorney from the nationwide law firm of Bernstein Liebhard LLP.
Low-T Therapy and Blood Clots
The use of low-T therapy has been associated with a number of side effects that may increase a man's risk for blood clots, including:
Blood pressure increases
Polycythemia (increase in red blood cells)
Hyperviscosity (thickening of the blood)
Aggregations of platelets
Reduced "good" or HDL cholesterol
Blood Clot Risks and Complications
Testosterone blood clots may include:
Deep Vein Thrombosis: A clot that occurs deep in the veins of the legs or pelvis. These clots can grow large enough to cut off circulation, or small pieces may break away and become trapped in the heart, lung, or brains.
Pulmonary embolism: This occurs when a blood clot travels to the lungs. 30% of all pulmonary embolisms prove fatal.
Blood clots can also lead to a number of serious health consequences, including:
Heart attack
Stroke
Heart failure
Kidney damage
Post-thrombotic syndrome
Brain damage
Blindness
Amputation of the leg
Death
FDA Warning on Testosterone Blood Clots
The labels for all testosterone treatments have long included a warning regarding venous blood clots related to polycythemia, an abnormal increase in the number of red blood cells that sometimes occurs with use of the drugs. However, in June 2014, the FDA required manufacturers to include a general warning in the drug labeling of all approved testosterone products about the risk of venous thromboembolism, venous blood clots that include deep vein thrombosis and pulmonary embolism. Read More
Testosterone Lawsuit Developments
June 2014: Federal testosterone lawsuits filed on behalf of men who allegedly suffered heart attacks, strokes and blood clots due to their use of AndroGel and other low-T therapies are centralized in the U.S. District Court, Northern District of Illinois. By January of 2015, nearly 3,500 cases had been filed in the proceeding. Read More
April 2014: Plaintiffs who have filed AndroGel lawsuits and other testosterone claims over the drugs' alleged cardiovascular side effects seek the creation of a multidistrict litigation for all federal claims in a single U.S. District Court. Read More
Are You Eligible to File a Testosterone Blood Clot Lawsuit?
There is still time for the alleged victims of testosterone-related blood clots to file their own lawsuits against the manufacturers of low-T therapies. To learn more about this growing litigation, please contact our attorneys today, by calling (888) 994-5118.
Last Modified: February 23, 2016