Teething Tablet Lawsuit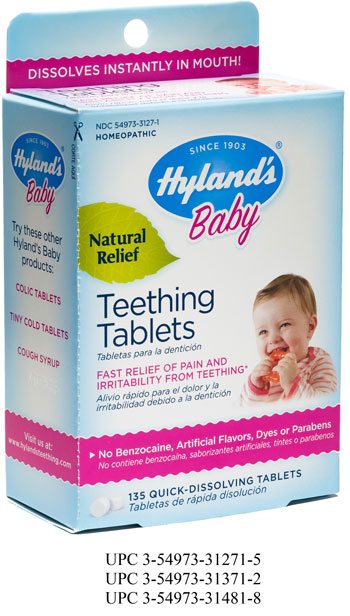 Filing a teething tablet lawsuit may be an option if your child suffered serious adverse events following the use any of the following homeopathic teething tablets or gels:
 Hyland's Baby Natural Relief Teething Tablets
Hyland's Baby Natural Relief Nighttime Teething Tablets
Hyland's Baby Teething Gel
CVS Homeopathic Infants Teething Tablets
  U.S. health regulators have warned parents and caregivers not to use these and other homeopathic teething products, which may be linked to hundreds of injuries and complications, including seizure and 10 infant deaths. The teething tablets and gels implicated in the adverse events may have contained inconsistent levels of a potentially toxic ingredient called belladonna.
Attorneys Investigating Teething Tablet Injuries
The nationwide law firm of Bernstein Liebhard LLP is now investigating injuries and deaths potentially associated with the use of Hyland's and CVS-brand homeopathic teething pills and gels. If you would like to learn more about filing a teething tablets lawsuit, please contact our office by calling (888) 994-5118.
Homeopathic Teething Medicines: What's the Problem?
In September 2016, the  FDA warned that homeopathic teething medicines, including pills and gels marketed by Hyland's, CVS and others, could pose a risk to infants. Parents and caregivers were urged not to use these products. Read More
"Teething can be managed without prescription or over-the-counter remedies," Janet Woodcock, M.D., director of the FDA's Center for Drug Evaluation and Research, said in a statement issued by the agency on September 30
th
. "We recommend parents and caregivers not give homeopathic teething tablets and gels to children and seek advice from their health care professional for safe alternatives."
The FDA disclosed that it was investigating adverse events reported to the agency regarding homeopathic teething medicines, including seizures in infants and children who were given these products.
"Homeopathic teething tablets and gels have not been evaluated or approved by the FDA for safety or efficacy," the FDA noted. "The agency is also not aware of any proven health benefit of the products, which are labeled to relieve teething symptoms in children."
On October 12, 2016, a number of media outlets revealed that the FDA had received more than 400 injury reports, including 10 infant deaths, involving such products since 2010. Other problems reported in relation to homeopathic teething medicines included shortness of breath, vomiting, and constipation. The FDA did not identify any specific brands, and was careful to note that it had not yet conclusively determined if any of the products were directly responsible for the fatalities.
The FDA has advised consumers to seek immediate medical attention if their child experiences seizures, difficulty breathing, lethargy, excessive sleepiness, muscle weakness, skin flushing, constipation, difficulty urinating, or agitation after using homeopathic teething tablets or gels.
Teething Tablet Recalls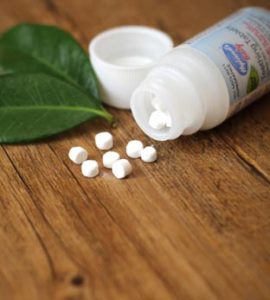 This not the first time the FDA has warned the public about homeopathic teething remedies. In 2010, Hyland's agreed to voluntarily issue a teething tablet recall after is medications were tied to a number of adverse events, including seizures in infants and children. According to the FDA, the Hyland's tablets contained inconsistent amounts of belladonna, an ingredient that can be toxic when ingested in large doses. The adverse event reports involving the tablets were consistent with belladonna toxicity.
As of October 13, 2016, Hyland's had not issued a second teething product recall. However, the company did announce that it would no longer distribute its homeopathic teething medications in the U.S. due to "confusion among parents and limited access to the medicines" created by the FDA's most recent warning.
Hyland's continued to maintain that its products were safe, and contained only "miniscule" amounts of belladonna. The company even directed parents to "please keep in mind that even if a child ate an entire bottle of homeopathic medicine, the minute total amount of active ingredients renders the changes of a medically serious anticholinergic toxicity effects highly unlikely."
CVS did announce that it would withdraw all homeopathic teething tablets and gels from its store shelves. Brands affected included Hyland's, Baby Orajel Naturals and CVS store brands.
In November 2016, Raritan Pharmaceuticals recalled homeopathic teething tablets and ear relief liquids after testing revealed the products might contain varying amounts of belladonna.  Products affected by the Raritan recall include:
CVS Homeopathic Infants' Teething Tablet 135 tablets, UPC: 050428424162, Lots: 41116 and 43436;
Kids Relief Homeopathic Ear Relief Oral Liquid 0.85 fl. oz., UPC: 778159090639, Lot: 35254
CVS Homeopathic Kids' Ear Relief Liquid 0.85 fl. oz., UPC: 050428441633, Lot: 33149
No injuries have been linked to the recalled medications, and the action was characterized as precautionary.  Read More
Belladonna in Homeopathic Teething Remedies

The adverse events linked to homeopathic teething tablets and gels mimic symptoms of belladonna poisoning.
Belladonna, aka deadly nightshade, is an herbal ingredient used in homeopathic medicines because of its sedative effect. However, excessive levels of the ingredient can be toxic, especially for children.
"The body's response to belladonna in children under two years of age is unpredictable and puts them at unnecessary risk," Janet Woodcock, M.D., director of the FDA's Center for Drug Evaluation and Research, said in 2016.  "We recommend that parents and caregivers not give these homeopathic teething tablets to children and seek advice from their health care professional for safe alternatives."
In 2014, the American Journal of Therapeutics published a case study discussing a young child who had suffered seizures following ingestion of a homeopathic medication:
"Atropa belladonna is a poisonous plant that can cause anticholinergic effects when ingested. Roots, leaves, and fruits of the plant contain the alkaloids atropine, hyoscyamine, and scopolamine, which can lead to an anticholinergic toxidrome; however, not all characteristics of the toxidrome are necessarily present in each case of poisoning," the study abstract stated.
"We present an infant who suffered serious seizures after ingestion of a homeopathic agent containing A. belladonna. The 20-day-old infant arrived at the emergency department with fever and generalized seizures for 30 minutes, 2 hours after ingesting the correct dose of a homeopathic medication agent used for infantile colic."
Symptoms of belladonna toxicity may include:
Dilatedpupils
Sensitivity to light
Blurred vision
Tachycardia (rapid heartbeat)
Loss of balance
Staggering
Headache
Rash
Flushing
Severely dry mouth and throat
Slurred speech
Urinary retention
Constipation
Confusions
Hallucinations
Delirium
Convulsions
FDA Confirms Inconsistent Belladonna Levels in Hyland's Teething Tablets
The FDA has warned that belladonna in Hyland's homeopathic teething tablets may far exceed the amount claimed on the label. In a statement issued on January 27, 2017the agency advised consumers to stop using these products immediately and throw them away. While the FDA has asked the Standard Homeopathic Company to issue a recall for the Hyland's products, it has not yet agreed to do so. Read More
Hyland's Finally Announces Teething Tablets Recall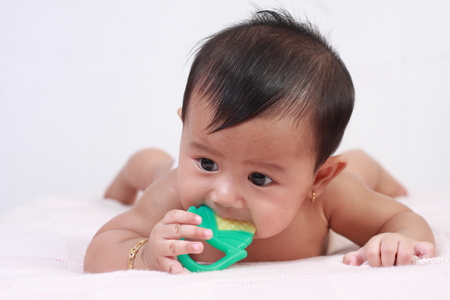 April 13, 2017: Nearly four months after the FDA confirmed inconsistent amounts of belladonna in Hyland's homeopathic teething remedies, the Standard Homeopathic Company agreed to recall the products.
The recall includes all lots of Hyland's Baby Teething Tablets and Hyland's Baby Nighttime Teething Tablets. The FDA recommends that consumers stop using these products marketed by Hyland's immediately, and dispose of any in their possession.
Consumers should seek medical care immediately if their child experiences following the administration of homeopathic teething tablets or gels:
seizures, difficulty breathing,
lethargy, excessive sleepiness,
muscle weakness, skin flushing,
constipation,
difficulty urinating
agitation
For more information, contact Standard Homeopathic at 1-800-991-3376 (Monday-Friday 6 a.m. to 4 p.m. Pacific Time).  Read More
 Teething Tablets Lawsuits Seeks Compensation for Purchasers of Homeopathic Remedies
In November 2016, a class action lawsuit was filed in New York federal court on behalf of consumers who purchased homeopathic teething remedies marketed by Hyland's and others.  The complaint alleges that the defendants sold useless and unsafe teething pills and gels that were voluntarily pulled from the market due to a FDA safety alert. However, plaintiffs say they were never offered refunds for their purchases. Read More
A teething tablets class action lawsuit was filed in New York federal court in September 2017, claims Hyland's Homeopathic "falsely advertised its teething products as 'safe,'" leading the plaintiffs to buy the products, "which are now worthless to them and cannot be used given the FDA's concerns about the safety of this medicine." Read More
FDA Issues Warning Letters to Manufacturers of Homeopathic Teething Remedies, Ingredients
Since warning of the dangers associated with homeopathic teething tablets in September 2016, the FDA has cited some companies that manufactured the medications or their ingredients.
Raritan Pharmaceuticals
In June 2017, Raritan Pharmaceuticals received an FDA Warning Letter in connection with its November 2016 teething tablets recall. The letter was sent after the agency's inspection of Raritan's New Jersey factory turned up shoddy testing and manufacturing processes.
"You manufacture Infants' Teething Tablets from ingredients that pose potential toxic effects. Specifically, this drug product contains belladonna and is marketed for vulnerable patient populations, including infants and children under two years of age," the letter stated. "You do not sample and test all components of your homeopathic drug products for conformity with all appropriate written specifications for purity, strength, and quality, or, for components for which a report of analysis is provided by the supplier, in lieu of such testing, you do not conduct at least one specific identity test for such components."
Homeolabs USA
Two months later, Homeolabs USA, which supplied some of Raritan's ingredients, was hit with its own FDA Warning Letter.
"Some of your powder blend mixtures are manufactured from ingredients that pose potentially toxic effects," the FDA said. "For example, your Infants' Teething Tablet contains belladonna. Raritan uses this powder blend mixture to produce finished drug products for infants and children, a population vulnerable to the toxic effects of belladonna."
Nova Homeopathic
New Mexico-based Nova Homeopathic received an FDA Warning Letter dated September 1, 2017, after an October 2016 inspection uncovered a number of safety violations.
Nova Homeopathic markets Teething Complex, an oral liquid teething medication that contains the herbal ingredient belladonna.
"You did not test any of the components you use to manufacture your drugs to verify their identities before using them.," the FDA noted.  "For example, you performed no identity tests on components such as belladonna mother tincture and ethyl alcohol."
What is Homeopathic Medicine?
Homeopathy, or homeopathic medicine, is a medical practice based on the theory that the body has the ability to heal itself.
Homeopathy originated in German in the 1700s, and is guided by three basic concepts:
Symptoms of an illness are normal responses of the body's attempts to heal itself.
"Like Cures Like": The idea that administering a very small amount of the same substance that causes a patient's illness will result in a cure.
The more diluted the "active" ingredient, the greater its benefit. Some homeopathic remedies may be so diluted that the helpful ingredient is no longer even detectable.
There is little evidence to support the science behind homeopathic medicine.  In 2015, for example, a review of 176 studies conducted by Australia's National Health and Medical Research Council in Australia found that homeopathic drugs worked no better than placebos. The Council concluded that there are no health conditions for which there is reliable evidence that homeopathy is effective."
Despite the questions surrounding the effectiveness of homeopathic medicine, sales of such drug are climbing. U.S. consumers spent about $1.2 billion on homeopathic medications in 2014, an increase of 33% percent since 2000. Here, what to know before you buy.
FTC Cracks Down on Homeopathic Medications
In February 2017, the U.S. Food & Trade Commission (FTC) announced a crackdown on false and misleading claims involving homeopathic medications.
A press release issued by the Commission indicated that it would now "hold efficacy and safety claims for OTC [over-the-counter] homeopathic drugs to the same standard as other products making similar claims. That is, companies must have competent and reliable scientific evidence for health-related claims, including claims that a product can treat specific conditions."
In addition to requiring that homeopathic claims be backed by science, the FTC said it would also require that the labels clearly state that:
There is no scientific evidence that the homeopathic product works,
That homeopathic theories are not accepted by most modern medical experts.
Prominent European Science Organization Slams Homeopathic Products for Posing "Significant Risk of Harm"
The European Academies Science Advisory Council (EASAC) has issued a 12-page statement in which it asserted that "promotion and use of homeopathic products risks significant harms".
The group, which represents 9 national academies in Europe, including the Royal Society in the UK, concluded that homeopathic drugs offer nothing more than a placebo effect, and could even cause patients to delay or avoid vital legitimate treatments. The statement includes a number of recommendations regarding the regulatory handling of homeopathic products and treatments. Read More
Controversy Ensues After Hyland's Homeopathic Cold Medicine Included in School District's Halloween Treat Bags
Some Maryland parents became angry after samples of Hyland's Homeopathic  Hyland's Cold 'n Cough Syrup were included in bags of treats distributed to students during the Lansdown School District's annual "Trunk-or-Treat" Halloween celebration.
The label on the Hyland's cough syrup packet recommends that parents and caregivers "Keep this and all medications out of the reach of children." Read More
Was Your Baby Hurt by a Homeopathic Teething Medicine? Contact an Attorney Today.
Your family could be entitled to compensation if you child suffered serious complications following the use of a Hyland's or CVS homeopathic teething medication. To obtain a free, no-obligation review of your potential teething tablet lawsuit, please contact Bernstein Liebhard LLP today by calling (888) 994-5118.
Last Modified: December 18, 2017