Teething Tablet Injuries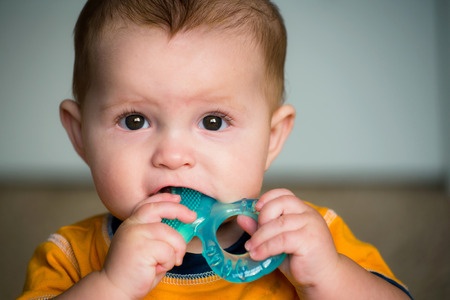 Homeopathic teething tablets have been tied to serious injuries, including seizures and deaths, prompting U.S. health regulators to warn against their use. Hyland's Homeopathic and Raritan Pharmaceuticals have each announced recalls for homeopathic teething remedies after their products were found to contain inconsistent amounts of belladonna, a potentially toxic ingredient.
Legal Help for Those Harmed by Homeopathic Teething Remedies
The nationwide law firm of Bernstein Liebhard LLP is investigating teething tablet injuries and deaths linked to homeopathic drugs sold by Hyland's and other companies. If your child suffered seizures or other life-threatening complications following ingestion of homeopathic teething tablets or gels, please call (888) 994-5118 to learn more about your legal rights.
FDA Teething Tablet Warnings & Recalls
Since September 2016, the U.S. Food & Drug Administration (FDA) has issued several teething tablet warnings, after an agency review implicated homeopathic products in at least 10 deaths and hundreds of serious injuries.
September 2016: The FDA advised parents and caregivers not to use homeopathic teething remedies to treat teething pain in infants and children. In the six years prior, such products had been tied to 10 infant deaths and hundreds of adverse events, including fever, lethargy, vomiting, sleepiness, tremors, shortness of breath, irritability, and agitation. Several retailers decided to pull the products from their store shelves, while Hyland's announced it would stop selling homeopathic teething remedies in the U.S. However, it denied that its products posed any risk to children and did not announce a teething tablet recall for medications that remained in circulation.
November 2016: Raritan Pharmaceuticals announced a voluntary recall for its homeopathic teething and ear pain remedies after FDA testing confirmed that the products might contain inconsistent levels of belladonna. Infants and children exposed to excessive amounts of belladonna may experience seizures and other serious injuries.
January 2017: The FDA announced that its testing had confirmed inconsistent amounts of belladonna in Hyland's teething tablets. Though the agency asked Hyland's parent company to recall any products still in circulation, Standard Homeopathic had not yet agreed to do so.
April 2017: Standard Homeopathic agreed to issue a recall for Hyland's Baby Teething Tablets and Hyland's Baby Nighttime Teething Tablets. Consumers with these medications in their possession should contact the company at 1-800-991-3376 (Monday-Friday 6 a.m. to 4 p.m. Pacific Time).
Teething Tablet Injuries and Belladonna
According to the FDA, many of the teething tablet injury reports logged with its database are consistent with belladonna poisoning. Also known as Deadly Nightshade, belladonna is a plant used in homeopathy for its sedative effects. However, exposure to excessive amounts may lead to seizures and other serious adverse events. Symptoms of belladonna poisoning  in infants and children may include:
Difficulty breathing
Lethargy
Excessive sleepiness
Muscle weakness
Skin flushing
Constipation
Difficulty urinating
Agitation
Parents and caregivers should seek medical care immediately if their child experiences any of these symptoms following ingestion of homeopathic teething tablets or gels.
Did Your Child Suffer Teething Tablet Injuries? Consider Filing a Lawsuit.
You may be entitled to file a lawsuit for teething tablet injuries that occurred following ingestion of a homeopathic product. To learn more, please call Bernstein Liebhard LLP at (888) 994-5118 to obtain a free review of your potential claim.
Last Modified: May 1, 2017