Taxotere Permanent Alopecia (Hair Loss)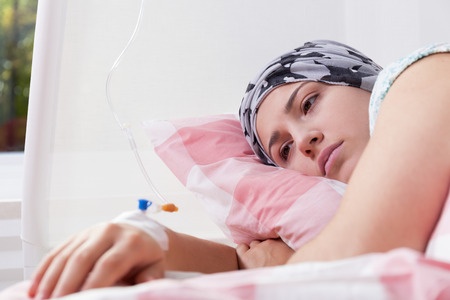 Recent reports indicate that Taxotere might cause permanent alopecia (hair loss) more often than other breast cancer chemotherapy drugs. Legal investigations are underway to determine whether or not the manufacturer of Taxotere provided proper warnings about this potential risk.
Taxotere Legal Consultations
Bernstein Liebhard LLP is offering free legal reviews to Taxotere patients who experienced permanent hair loss. If your hair did not grow back following chemotherapy with Taxotere, please call (888) 994-5118 to discuss your legal options with one of our attorneys.
What is Alopecia?
Taxotere and other chemotherapy drugs are powerful agents that impact all of the cells in the body, not just cancer cells. These effects can extend to cells in the hair roots, resulting in alopecia, or hair loss.
Alopecia involves the loss of hair all over the body, including the head, eyelashes, eyebrows, armpit, and pubic and other body hair. Some chemo treatments are more likely to cause hair loss than others, and the severity of alopecia can depend on the dosage. In most cases, hair loss is temporary, and hair begins growing back within three to six months of treatment cessation.
Permanent Hair Loss of Taxotere
Taxotere is marketed by Sanofi-Aventis, and belongs to a class of chemo drugs called taxanes. It is derived from a compound extracted from the needles of yew trees. Taxotere is indicated to treat breast, prostate, gastric, head and neck, and non-small cell lung cancers.
In 2010, media reports began to detail permanent alopecia that had occurred among breast cancer patients treated with Taxotere. Women interviewed for these reports indicated that they had been reassured that their hair would grow back prior to starting treatment, and were never warned that permanent baldness was a possibility. Thus, they were unable to opt for other treatments that, while equally effective, were less likely to result in permanent baldness.
A small number of studies have also indicated that Taxotere may be more likely to cause permanent alopecia than other chemotherapy treatments:
Researchers with the Rocky Mountain Cancer Center found that 6.3% of patients may experience this side effect as a result of Taxotere.
A study that appeared in the Journal of the American Academy of Dermatology in 2010 noted "an increasing number of reports of permanent chemotherapy-induced alopecia." Taxotere was thought responsible for some of the cases.
In 2013, a team at Clatterbridge Cancer Center in the U.K. reported that the results of a survey suggested that permanent alopecia could affect 10-15% of breast cancer survivors treated with Taxotere. Read More
In December 2015, the U.S. Food & Drug Administration (FDA) updated the Adverse Events section of the Taxotere label to state that: "Cases of permanent alopecia have been reported."
Did You Suffer Permanent Hair Loss After Taxotere? Contact an Attorney Today.
You could be eligible to file a Taxotere lawsuit if you or a loved one developed permanent alopecia after undergoing cancer treatment with this medication. To discuss your case with an attorney at Bernstein Liebhard LLP, please call (888) 994-5118 for a free, no-obligation legal review.
Last Modified: March 10, 2016