Taxotere Lawsuit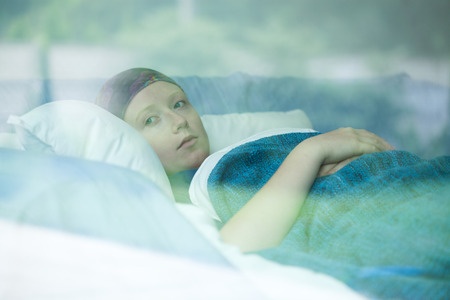 The breast cancer treatment, Taxotere, may be more likely to cause permanent alopecia (hair loss) than other chemotherapy drugs. Individuals who experienced this side effect may be elible to file a Taxotere lawsuit if it is determined that Sanofi-Aventis failed to provide patients and doctors with appropriate warnings.
Taxotere Lawsuit Investigation
Bernstein Liebhard LLP, a nationwide law firm that represents the victims of defective medical products, is investigating Taxotere lawsuits involving permanent hair loss. If your hair did not regrow following Toxotere chemotherapy, please contact our office at (888) 994-5118 to learn more about your possible legal options.
Taxotere Plaintiffs Seek Centralization of Federal Claims
Plaintiffs pursuing Taxotere hair loss lawsuits in federal court have asked the U.S. Judicial Panel on Multidistrict Litigation to consolidated their claims in the U.S. District Court, Eastern District of Louisiana. According to a Motion for Transfer filed with the Panel on July 22nd, at least 33 such claims are already pending in 16 federal jurisdictions. Plaintiffs assert that centralization of the docket will promote judicial efficiency. Read More
The JPML will hear Oral Arguments on the proposed Taxotere centralization during its next Hearing Session, which will be convened on September 29, 2016 in Washington, D.C. Read More
On August 16, 2016 Taxotere defendant, Sanofi-Aventis, filed a response with the JPML voicing support for centralization of all federal hair loss claims.  However, the company has asked that the docket be transferred to either the District of New Jersey or District of Colorado. Read More
A Response filed by plaintiffs supporting the centralization of federally-filed Taxotere lawsuits indicates that more than 50 hair loss claims have now been filed in 27 U.S. District Courts. "Transfer and coordination of the Related Actions will eliminate the risk of inconsistent rulings from various courts throughout the country, conserve limited judicial resources, reduce litigation costs for all parties, and permit the cases to proceed to trial in an efficient manner," the response states. Read More
The JPML heard oral arguments on the proposed Taxotere mulidistrict litigation.  Read More
In an Order dated October 4, 2016 the JPML agreed that the federal Taxotere docket warranted centralization, and established a new multidistrict litigation in the Eastern District of Louisiana. The Order initially transfers 33 Taxotere lawsuits to the  proceeding, while 56 additional federal cases could also be eligible for transfer to Louisiana. Read More
The newly-established Taxotere multidistrict litigation is scheduled to convene an Initial Case Management Conference on November 10, 2016.  An Order issued in the U.S. District Court, Eastern District of Louisiana, on October 13th directs the parties to submit separate written statements to the Court by noon on Wednesday, November 2, 2016, indicating their preliminary understandings of the facts involved in the litigation and the critical factual and legal issues.  Read More
According to a Pretrial Order dated November 10, 2016 new guidelines pertaining to the filing of requests for summons and summons returns have been issued in the federal Taxotere litigation. Summons requests are to be filed in the docket for the member case, as opposed to the master docket.  Summons returns and waivers returned executed are not to be filed into any docket, master or member, unless doing so becomes necessary. In such cases (for example, the filing of a motion for default judgment) the summons return is to be filed as an exhibit to the motion, etc., to which it relates. Read More
Plaintiffs' and Defendant's Settlement Committees have been established in the federal Taxotere litigation, per an Order dated December 13, 2016. Members of these committees are to engage in continuous general settlement discussions on a regular basis.  Read More
An Order issued in the federal Taxotere litigation on December 21, 2016 directs Counsel to draft and submit a proposed Common Benefit Order to the Court by Friday, January 6, 2017. Proposed Plaintiff and Defendant Fact Sheets are to be submitted by January 13, 2017. The Order also directs Counsel to confer regarding the scheduling of a proposed "Science Day/Presentation" with the Court in February. Read More
Breaking Taxotere Lawsuit News
Taxotere: What's the Problem?
Taxotere is a chemotherapy agent that is usually administered in conjunction with other cancer drugs. In addition to breast cancer, the medication is indicated to treat head and neck cancer; gastric cancer, prostate cancer and non-small cell lung cancer.
Hair loss is a well known side effect of chemotherapy, and Taxotere is no exception. Patients undergoing Taxotere treatment were led to believe that alopecia associated with its use would be temporary. However, it now appears that Taxotere may increase the risk of permanent hair loss.
FDA Orders Taxotere Label Change
In December 2015, the U.S. Food & Drug Administration (FDA) updated the Taxotere label to warn about the possibility of permanent hair loss. The Adverse Reactions section of the label now notes that: "Cases of permanent alopecia have been reported."
Studies Suggest Taxotere Hair Loss May be Permanent
A few studies conducted in recent years have suggested that alopecia may be permanent in some patients treated with Taxotere:
A study published by the Rocky Mountain Cancer Center indicated that 6.3% of patients may experience this side effect as a result of Taxotere.
In 2010, a paper published in the Journal of the American Academy of Dermatology noted "an increasing number of reports of permanent chemotherapy-induced alopecia." Taxotere was thought responsile for some of the cases.
In 2013, a survey conducted by the Clatterbridge Cancer Center in the U.K. suggested that that permanent alopecia could affect 10-15% of breast cancer survivors treated with Taxotere. Read More
Woman Discuss Taxotere Baldness
Women from Canada, the United States, and the United Kingdom are increasingly going public with their stories of permanent baldness following Toxotere therapy.
"They absolutely told me my hair will grow back," one patient told The Globe and Mail in 2010. "I will never be well of breast cancer because of this. My life is not over, but my life is drastically changed."
"There never seemed to be any doubt that my thick, shoulder-length auburn hair – my crowning glory – would grow back," another breast cancer patient told the U.K.'s Daily Mail that same year. "I wore scarves and hats quite happily until I finished treatment in early 2006 and waited patiently for my hair to appear – yet it only came back in an extremely sparse way that resembles male-pattern baldness and means that I have to regularly shave my head because it looks even worse than having no hair at all."
The women interviewed for both articles were incensed that they had not been warned about the possibility for permanent hair loss with Taxotere, robbing them of the chance to make a more informed choice about their treatment.
Schedule Your a Taxotere Legal Review
You may be able to file a Taxotere lawsuit if your experienced permanent alopecia or hair loss following chemotherapy with this medication. To arrange for a free, no-obligation legal review of your case, please call (888) 994-5118.
Save
Save
Save
Save
Save
Save
Save
Save
Save
Save
Save
Save
Save
Save
Save
Save
Last Modified: March 26, 2017