SSRI Side Effects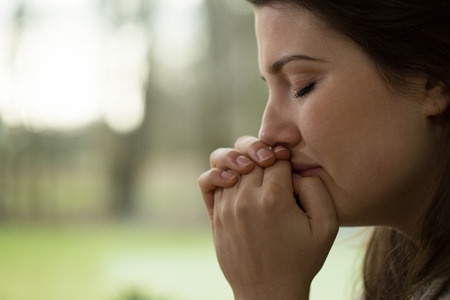 SSRI (selective serotonin reuptake inhibitor) antidepressants may be associated with a wide range of serious side effects, including suicidal ideation and behavior. Recent studies have also indicated that SSRIs might increase the risk for birth defects and autism spectrum disorder when taken by pregnant women.
SSRI Legal Reviews
Bernstein Liebhard LLP, a nationwide law firm that has successfully represented the victims of defective drugs and medical devices, offers free legal reviews to individuals who may have suffered SSRI side effects. Our attorneys would especially like to hear from women who used an SSRI antidepressant while pregnant, and whose child was born with a serious birth defect or diagnosed with autism spectrum disorder. To learn more, please call (888) 994-5118 for a free legal consultation.
SSRI Antidepressants and Birth Defects
One SSRI, Paxil, is currently classified by the U.S. Food & Drug Administration (FDA) in Pregnancy Category D. This classification indicates that studies in pregnant women (controlled or observational) have demonstrated a risk to the fetus. However, the benefits of therapy may outweigh the potential risks to the fetus. The FDA moved Paxil to this pregnancy category in 2005, after studies indicated that the drug increases the risk for birth defects, particularly heart defects, when women take it during the first three months of pregnancy.
All other SSRI antidepressants are included in Pregnancy Category C, which indicates that the drugs may not be safe for use during pregnancy. According to the U.S. Centers for Disease Control, the research on SSRIs and birth defects has been mixed. However, a number of studies do indicate that the use of certain medications may increase the risk for some congenital abnormalities.
SSRIs and PPHN
2006: The FDA issued a Public Health Advisory regarding a potential link between the use of SSRIs and persistent pulmonary hypertension of the newborn (PPHN), a potentially-deadly birth defect that affects a baby's heart and lungs.
2011: The FDA released an update to its 2006 alert, which noted that studies on the subject of PPHN and SSRIs had produced conflicting results. The agency maintained that it was premature to reach any conclusion about a possible link between SSRI use in pregnancy and PPHN.
SSRIs and Autism
Studies investigating the role SSRI antidepressants might play in the development of autism have also produced conflicting results. However, in 2016, research published in JAMA: Pediatrics suggested that the use of the SSRIs in the latter two semesters of pregnancy might increase the risk of autism spectrum disorder by as much as 117%.
SSRIS and Suicide
2005: A new Black Box Warning was added to the labels of all SSRI antidepressants indicating that the medications might increase the risk of suicidal thinking and behavior in some children and adolescents with major depressive disorder.
2007: The Black Box Warning was updated to include information about an increased risk of suicidality in young adults (ages 18 to 24) during initial treatment.
Legal Help for Those Harmed By SSRI Antidepressants
Bernstein Liebhard LLP is offering free, no-obligation case reviews to the families of children diagnosed with a birth defect or autism that may be related to the use of SSRI antidepressants. To learn more about the legal options available to the victims of SSRI side effects, please call (888) 994-5118.
Last Modified: February 23, 2016