Zimmer Biomet Shoulder Replacement Class Action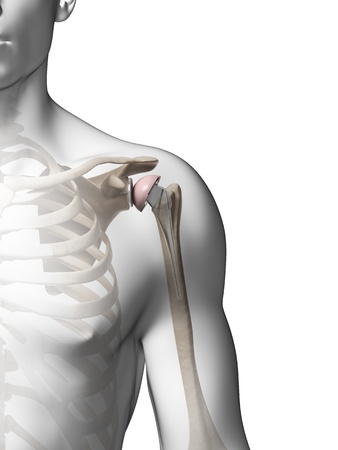 Lawsuits involving the Zimmer Biomet Comprehensive Reverse Shoulder System have been filed in U.S. courts on behalf of individuals who allegedly experienced fractures and other serious complications associated with a recent medical device recall. Filing a Zimmer Biomet Shoulder replacement class action or individual lawsuit could be an option for those who may have experienced similar harm following implantation of this reverse shoulder system.
Contact an Attorney Today
The nationwide law firm of Bernstein Liebhard LLP is now investigating personal injury claims related to the Zimmer Biomet shoulder replacement recall. To learn more about the available options, please contact our office today by calling (888) 994-5118.
Zimmer Biomet Shoulder Replacement Recall
The Zimmer Biomet Comprehensive Reverse Shoulder System was brought to market via the U.S. Food & Drug Administration's (FDA's) 510(K) program. This program allows a device to come to market without undergoing human clinical trials if it can be shown that the new product is "substantially equivalent" to another device that was previously approved by the agency.
Zimmer Biomet issued an Urgent Medical Device Recall Notice and a Certificate of Acknowledgement in December 2016, after certain Comprehensive Reverse Shoulder Humeral Trays were linked to a higher-than-anticipated rate of fracture. The 3,662 shoulder replacement systems affected by the notification were manufactured from August 25, 2008 to September 27, 2011 and distributed from October 2008 to September 2015. The recall included product codes KWS and PAO, and all lots with part number 115340.
The FDA later categorized Zimmer Biomet's action a Class I recall. Class I is the most serious recall category, and indicates that the affected shoulder components may cause serious injuries or death.
How Would a Zimmer Biomet Shoulder Replacement Class Action Lawsuit Work?
If a Zimmer Biomet shoulder replacement class action lawsuit is filed, one plaintiff (designated the class representative) would be given the power to act on behalf of all other class members. Decisions left to the discretion of the class representative include the choice of attorney and whether to settle the claim. Any funds recovered as part of a shoulder replacement class action settlement would be shared equally among class members. However, the class representative would receive a larger share to compensate for their greater role in the case.
Class action lawsuits generally involve individuals who suffered near-identical damages due to the same product. If the case results in a settlement or judgment for plaintiffs, compensation may include refunds or rebates to reimburse consumers for purchasing the product, as well as funds to establish a program to monitor their health. Patients who experienced fractures and other injuries allegedly related to the Zimmer Biomet shoulder replacement recall likely incurred a variety of damages, including a range of financial and physical losses. It's unlikely that a "one size fits all" compensation scheme that typically results from a class action lawsuit would make these plaintiffs whole. Filing an individual Zimmer Biomet shoulder replacement lawsuit is likely offers these individuals the best chance for obtaining fair restitution.
Contact an Attorney to Learn More About Your Legal Options
The attorneys at Bernstein Liebhard LLP are offering free legal reviews to individuals who may have been injured by the Zimmer Biomet Comprehensive Reverse Shoulder System. Please call (888) 994-5118 to discuss your case with a member of our legal team today.
Last Modified: July 6, 2017