Risperdal Side Effects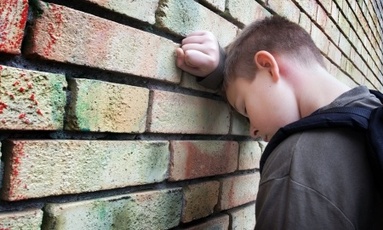 Thousands of people have filed product liability lawsuits over Risperdal side effects. The litigation currently includes hundreds of cases involving the antipsychotic medication's potential to cause gynecomastia, a condition that causes excess breast development in boys and men.
Risperdal Lawsuit Evaluations
Bernstein Liebhard LLP is now offering Risperdal legal reviews to individuals who allegedly developed gynecomastia related to use of this medication. To learn more about the legal options available to those who may have been harmed by Risperdal, please call (888) 994-5118.
Risperdal and Gynecomastia
Risperdal is a new-generation, atypical antipsychotic that has been approved to treat schizophrenia and symptoms of bipolar disorder (manic depression). The medication is also indicated to reduce symptoms of irritability in autistic children.
Risperdal is known to increase the body's production of prolactin, a hormone associated with female breast development and lactation. As such, use of the drug by men and boys may result in gynecomastia, a condition marked by the growth of female-like breast. This condition can cause its victims a great deal of embarrassment and emotional distress, and may require corrective surgery to remove excess breast tissue.
Court documents indicate that more than 1,600 Risperdal cases have been filed in a Pennsylvania mass tort litigation involving this possible side effect. The complaints, which are pending in the Philadelphia Court of Common Pleas, accuse Johnson & Johnson and its Janssen Pharmaceuticals unit of failing to warn doctors and patients about this potential complication. Some cases have already gone to trial in the litigation, a number of which have resulted in significant verdicts for plaintiffs.
Risperdal And Children
In addition to gynecomastia, Risperdal has been linked to a number of serious side effects when used in children, including weight gain and Type 2 diabetes. While the drug is currently approved for a number of pediatric indications, those uses were not cleared by the U.S. Food & Drug Administration (FDA) until 2006. However, Risperdal lawsuit plaintiffs charge that the drug's manufacturers aggressively promoted its off-label use in children long before any pediatric indications were granted regulatory approval.
Physicians are permitted to prescribe FDA-approved medications in any manner they see fit. However, pharmaceutical companies may not market their products based on off-label uses. In November 2013, the U.S. Department of Justice announced that Johnson & Johnson and its Janssen Pharmaceuticals unit had agreed to pay $2.2 billion to settle charges that they improperly marketed Risperdal and other medications. The agreement with the DOJ required that the companies plead guilty to a criminal misdemeanor charge over the illegal marketing of Risperdal for use in elderly dementia patients. However, the drug makers did not admit guilt in resolving allegations that they had improperly promoted Risperdal for off-label pediatric uses.
Study Ties Risperdal to Weight Gain in Autistic Children
In 2016, a study published in the Journal of Child and Adolescent Psychopharmacology suggested that autistic children who take certain atypical antipsychotics, including Risperdal, are more vulnerable to weight gain. The authors of the paper conducted a chart review of 200 patients on the autism spectrum, ages 2 through 20, who had had been treated with one of five atypical antipsychotic medications for a maximum of four years. Patients treated with Risperdal, Abilify and Zyprexa saw the greatest increases in body mass index, while those who were prescribed Seroquel and Geodon saw no increase. Read More
Other Risperdal Complications
Risperdal side effects that warrant medical attention include:
Fever
Muscle stiffness
Confusion
Fast or irregular pulse
Sweating
Uncontrollable movements of your face or body
Faintness
Seizures
Shuffling walk or slow movements
Rash, hives or itching
Difficulty breathing or swallowing
Priapism (painful erection of the penis that lasts for hours)
Long-term Risperdal users may experience withdrawal side effects if they suddenly discontinue the drug. These patients should be closely monitored for these complications, including:
Sleeplessness over serval days
Nausea
Light-headedness
Nervousness and anxiety
Dizziness
Headache
Risperdal and Pregnancy
The FDA has listed Risperdal in Pregnancy Category C, which indicates that animal studies have shown an adverse effect on the fetus. However, there are no adequate and well-controlled studies in humans. Pregnancy Category C medications are only to be prescribed to expectant mothers when the potential benefits outweigh the possible risks.
Legal Help for Those Harmed by Risperdal
Alleged victims of gynecomastia and other Risperdal side effects may be entitled to compensation for medical bills, lost wages and other damages. To obtain a free, no-obligation review of your case, please contact Bernstein Liebhard LLP today, at (888) 994-5118.
Last Modified: August 8, 2016