Risperdal Lawyer
Individuals who may be eligible to seek the aid of a Risperdal lawyer allegedly experienced male breast growth, a condition known as gynecomastia and other side effects associated with medication. Classified as an atypical antipsychotic, Risperdal is manufactured by Johnson & Johnson and marketed by its subsidiary, Janssen Pharmaceuticals, Inc. for the treatment of schizophrenia and bipolar disorder in adults and adolescents ages 10-to-17, as well as in children between the ages of 5 and 16 with autism.
The brand name medication, along with its generic version, risperidone, has since been tied to a number of serious side effects since their entrance into the U.S. market however, including male breast development, a condition referred to as gynecomastia. As claims over Risperdal continue to rise, risperidone lawyer groups throughout the U.S. are actively monitoring updates in a product liability litigation that has continued to increase over the past few years.
Claims against Johnson & Johnson and Janssen seek compensation for out-of-pocket medical expenses, lost wages and other damages.
What is Risperdal?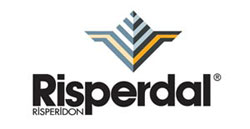 Risperdal is an atypical antipsychotic that works by targeting serotonin and dopamine receptors in the brain, and has garnered billions of dollars in sales since its 1993 entrance into the U.S. market. Since then, the medication has come under fire for its possible connection to diabetes, movement disorders and male gynecomastia, a condition referring to male breast growth. A 2006 study in the Journal of Clinical Pharmacology raised awareness on this possible association when findings showed that men may develop breasts because of Risperdal's tendency to overproduce prolactin, a hormone associated with breast development in women.
Men who allegedly developed gynecomastia complications have reported breast sizes as large as D cups.
If you experienced the following symptoms, a risperidone or Risperdal lawyer may be able to help you file a claim:
Tenderness
Swelling
Pain
Nipple discharge in one or both breasts
Several plaintiffs in Risperdal lawsuits allege that mastectomy, lactation and liposuction procedures may be necessary to reverse male breast growth.
Hundreds of Cases Filed by Risperdal Lawyer Practice Groups
Court documents indicate that claims over Risperdal are continuing to grow in the Philadelphia Court of Common Pleas, where a consolidated litigation has been established in Pennsylvania state court. These lawsuits allege that Johnson & Johnson and Janssen failed to warn about side effects that may stem from Risperdal, which may be due to its defective design. Plaintiffs further allege that this medication is frequently prescribed for uses not approved by the FDA.
Risperdal Lawyers Follow Recent Johnson & Johnson Settlement
As court cases involving Risperdal continued to move forward at the end of 2013, Johnson & Johnson agreed to a significant settlement with the U.S. Department of Justice. As part of the agreement, Johnson & Johnson paid $2.2 million to resolve charges related to the company's marketing of this medication and several others. Among other things, the federal government accused the company of promoting Risperdal to elderly patients with dementia and children, who were not approved to take the medication until 2006.
The results of a Consumer Reports investigation in December 2013 showed that the amount of children prescribed antipsychotic drugs for behavioral problems, rather than conditions cleared by the FDA, has grown substantially over the past 10 to 15 years.
The consumer advocacy group goes on to raise concerns about the damage these medications may have on children in the future.
Last Modified: August 13, 2014