Risperdal Gynecomastia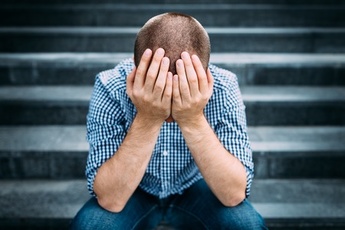 Hundreds of Riperdal gynecomastia lawsuits have been filed in U.S. courts on behalf of men and boys who allegedly experienced excessive breast growth related to use of the atypical antipsychotic medication. Plaintiffs claim that Johnson & Johnson and its Janssen Pharmaceuticals unit concealed the link between Risperdal and gynecomastia from patients and doctors, and failed to provide the public with adequate warnings. Many of the plaintiffs in Risperdal lawsuits began taking the drug as boys, and allege that the medication was  improperly promoted for off-label use in children.
Risperdal Investigation
The nationwide law firm of Bernstein Liebhard LLP is currently representing plaintiffs who allegedly developed gynecomastia due to their use of Risperdal. If you are considering filing a similar Risperdal lawsuit, please contact our office at (888) 994-5118 to obtain a free, no-obligation review of your case.
Risperdal Litigation Update
What is Risperdal?
Risperdal (risperidone) is an atypical antipsychotic currently approved to treat adult and adolescent schizophrenia, bipolar disorder in adults and children ages 10-to-17, and irritability in children (5-to-16 years of age) with autistic disorder. The drug was brought to market by Johnson & Johnson's Janssen Pharmaceuticals unit in the 1990s, but its current pediatric indications were not approved until 2006.
What is Gynecomastia?
Gynecomastia occurs when a man or boy develops female-like breasts. Symptoms of the condition include:
Swollen breast tissue
Pain
Tenderness
Discharge from one or both breasts
Some Risperdal gynecomastia plaintiffs are alleged to have developed breasts as large as a 44 DD cup. Many have undergone liposuction and even mastectomy to remove excess breast tissue.
Risperdal and Gynecomastia
In recent years, a number of studies have suggested that Risperdal may be associated with the development of gynecomastia in men and boys.
1999: A paper in the journal Psychopharmacology discussed the case of a patient who developed gynecomastia while taking 0.5mg of risperidone in conjunction with fluoxetine (an antidepressant sold under the brand name Paxil). The study was one of the first to link Risperdal to male breast growth.
2006: A study published in the Journal of Child and Adolescent Psychopharmacology reported that teens treated with Risperdal experienced "persistent elevated levels of prolactin," a hormone related to female breast development and lactation.
2009: Research that appeared in the Journal of Clinical Psychopharmacology  reported that: "Risperidone administered to adolescents at doses commonly used for the treatment of psychotic symptoms can strongly increase prolactin levels, with clinical consequences such as gynecomastia and/or galactorrhea."
Should I File a Risperdal Lawsuit?
Filing a Risperdal lawsuit may enable individuals who allegedly suffered gynecomastia related to it use to obtain compensation for medical bills, lost wages, and other damages. If you would like to learn more, please call (888) 994-5118 to discuss your case with a member of our legal staff.
Last Modified: January 6, 2016