Prozac Lawsuit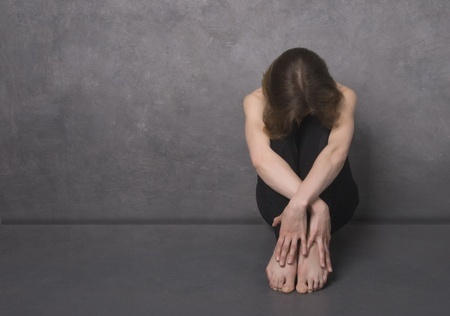 Prozac was the first SSRI (selective serotonin reuptake inhibitor) antidepressant ever approved by the U.S. Food & Drug Administration (FDA). Since its introduction in 1987, Prozac has been named in numerous lawsuits that accuse Eli Lilly & Co. of concealing its alleged association with birth defects and suicidal behavior.
Prozac Legal Reviews
The nationwide law firm of Bernstein Liebhard LLP offers free legal reviews to individuals who may have been harmed by Prozac and other SSRI (selective serotonin reuptake inhibitors) antidepressants. To learn about the legal options that may be available, please contact our office at (888) 498-0029.
Prozac Suicide Litigation
In 2004, the U.S. Food & Drug Administration (FDA) ordered the manufacturers of Prozac and other antidepressants to include a Black Box Warning on the drugs' labeling regarding an increased risk of suicidality (suicidal thoughts and behavior) in children and adolescents treated with the medications. In 2007, that warning was expanded to include young adults, ages 18 to 24. The risk for this patient population is greatest in the first one to two months of treatment.
Even before the FDA acted, Eli Lilly was already facing numerous Prozac lawsuits over the drug's alleged association with suicide and other violent behaviors. Media reports indicate that the pharmaceutical giant had quietly paid more than $50 million to settle such claims.
Prozac and Birth Defects
In recent years, a number of scientific studies have suggested that the use of SSRI antidepressants during pregnancy might harm a developing fetus:
2006: An analysis of a Danish Health Registry indicated that that newborns exposed to SSRIs in the first trimester were 60% more likely to have a major birth defect.
2007: A New England Journal of Medicine study suggested that mothers who took SSRIs one month prior to conception were more likely to have a baby with anencephaly, craniosynostosis and omphalocele.
2009: Research that appeared in the British Medical Journal suggested that expectant mothers who used more than one type of antidepressant in the first trimester were three times more likely give birth to a child with a cardiac septal defect.
2011: A paper in Obstetrics and Gynecology reported that women who took antidepressants during the first three months of pregnancy were twice as likely to have babies with isolated ventricular septal defects and four times more likely to deliver babies with right ventricular outflow tract defects.
2016: A study of antidepressants that appeared in JAMA: Pediatrics suggested that the use of the SSRIs in the second and third trimester of pregnancy raised the risk of autism spectrum disorder by as much as 117%.
Legal Help for Those Harmed by Prozac
Filing a Prozac lawsuit can help those who may have been harmed by this SSRI antidepressant obtain compensation for any damages related to their injuries, including:
Past and future medical expenses
Lost wages
Pain and suffering
Emotional distress
Wrongful death
To learn more, please contact Bernstein Liebhard LLP today at (888) 498-0029.
Last Modified: February 23, 2016