Prozac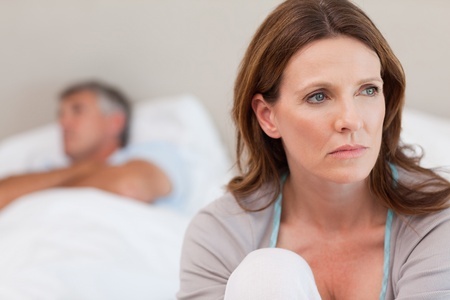 Prozac, an antidepressant marketed by Eli Lilly & Co., is one of the most popular SSRIs (selective serotonin reuptake inhibitors) on the market. Its potential side effects include serotonin syndrome, suicidality, and birth defects.
What is Prozac?
Prozac was launched by Eli Lilly & Co. in 1987, and was the first SSRI approved for use in the U.S. By the time the drug lost patent protection in 2001, Prozac was being used by 40 million people. The prior year, it had accounted for a quarter of Lilly's $10.8 billion in sales and more than a third of its $3 billion profit.
What is Prozac Used For?
Prozac is used to treat:
Major depressive disorder
Bulimia nervosa
Obsessive-compulsive disorder
Panic disorder
Depression associated with bipolar disorder (in conjunction with Zyprexa)
Prozac Side Effects
Common Prozac side effects include:
Nausea
Nervousness
Insomnia
Weakness
Anxiety
Drowsiness
Tremor
Diarrhea
Dyspepsia
Headache
Decreased libido
Anorexia
Xerostomia
Decreased appetite.
Other potential side effects include bulimia nervosa, dizziness, skin rash, and diaphoresis.
Prozac and Birth Defects
In 2006, the U.S. Food & Drug Administration issued a warning regarding a possible association between SSRI antidepressants like Prozac and persistent pulmonary hypertension of the newborn (PPHN). However, a few years later, the agency backtracked, stating that due to conlicting studies, it was unclear whether or not the drugs actually cause this potentially-deadly birth defect.
A number of studies have also suggested that antidepressants like Prozac can increase the risk of certain birth defects when used during pregnancy. Heart defects, specifically atrial septal defects or ventricular septal defects, where among the most common abnormalities found. The drugs have also been associated with an abdominal wall birth defect called Omphalocele, as well as a skull defect called Craniosynostosis.
A recent study also found that children exposed to SSRIs during the last two trimesters of pregnancy were 117% more likely to be diagnosed with autism spectrum disorder.
Prozac and Suicide
The labels for Prozac and other SSRI antidepressants include a Black Box Warning regarding a potential association with suicidal thoughts in children, adolescents and young adults. A Black Box is the strongest warning possible for prescription drugs in the U.S.
Prozac and Serotonin Syndrome
In 2006, the FDA warned that use of Prozac and other SSRI antidepressants in conjunction with certain migraine medications called Triptans may result in a dangerous increase in the brain's serotonin levels, known as serotonin syndrome.
Last Modified: February 23, 2016