Uterine Sarcoma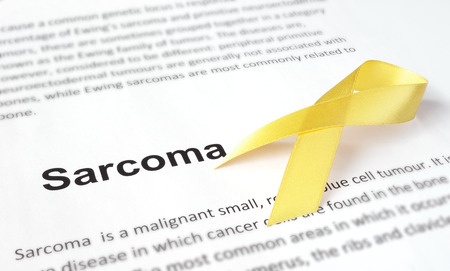 The use of laparoscopic power morcellators to perform hysterectomies and uterine fibroid removal may be associated with the spread and upstaging of uterine sarcoma. Dozens of lawsuits have been filed in courts around the U.S. on behalf of women whose lives were devastated due to cancers that were allegedly spread via uterine morcellation.
Uterine Sarcoma Lawsuit Reviews
Bernstein Liebhard LLP is now offering free legal consultations to women who were diagnosed with advanced uterine sarcoma following a morcellator hysterectomy or myomectomy. To obtain your uterine sarcoma lawsuit review, please call (888) 994-5118 today.
What is a Power Morcellator?
Power morcellators are surgical tools that are used in laparoscopic procedures to cut uterine tissue and fibroids into tiny pieces so that it can be easily removed through a small abdominal incision. The first power morcellator was approved by the U.S. Food & Drug Administration in 1993, via its 510(k) clearance program, which allows a medical device to come to market without the benefit of human clinical trials. Read More
Since then, power morcellators have been marketed by a number medical device companies, including Ethicon, Inc., Blue Endo, KARL STORZ and Richard Wolf. However, Ethicon announced in November 2014 announced a worldwide market withdrawal of its morcellator products, following reports that the surgical tools might spread and accelerate the growth of undetected cancer when used in gynecological surgeries. Read More
Uterine Morcellation and Cancer
In 2014, the FDA issued two health alerts regarding the potential for power morcellators to spread and upstage uterine sarcomas and other cancers:
November 2014: The FDA warned against the use of power morcellators in the majority of women who require hysterectomies and myomectomies because of the potential to disseminate undetected uterine cancer cells. The FDA also orders morcellator manufacturers to add new black box warnings to their product labels.
April 2014: An FDA alert discourages doctors from using power morcellators in hysterectomies and myomectomies. According to the agency, 1 in 350 women undergoing hysterectomy or myomectomy for the treatment of fibroids is found to have an unsuspected uterine sarcoma. The labels for all power morcellators must now include a black box warning – the most serious safety alert – regarding this risk.
What is Uterine Sarcoma?
Uterine sarcoma is a cancer of the muscle and supporting tissues of the uterus. According to the FDA, there is no reliable way to screen for uterine sarcoma prior to a hysterectomy or myomectomy. If these cancer cells are present in morcellated tissue at the time of a procedure, they could spread into the peritoneal cavity and beyond. The dissemination and upstaging of uterine sarcoma via a power morcellator may significantly reduce a woman's likelihood of long-term survival.
Uterine sarcoma is classified in one of three categories, depending on the type of cells from which it develops:
Endometrial stromal sarcomas: These are rare cancers of the connective tissue in the endometrium. These tumors are considered low-grade, as they are slow growing.
Undifferentiated sarcomas: The rare, but aggressive uterine sarcomas have a poor outlook.
Leiomyosarcomas: Also aggressive, these sarcomas start in the muscular wall of the uterus known as the myometrium
Morcellator Litigation Update
Legal Help for Victims of Uterine Sarcoma
Women who were diagnosed with advanced uterine cancer following surgery with a power morcellator may be entitled to compensation for medical bills, emotional distress, and other damages. To learn if you qualify to file a uterine sarcoma lawsuit against the manufacturer of the device used in your surgery, please call (888) 994-5118.
Last Modified: February 24, 2016