Uterine Cancer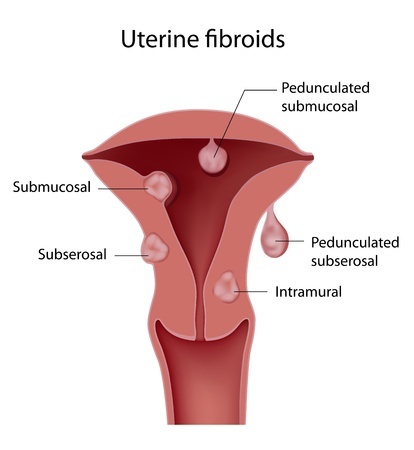 Power morcellators may disseminate undetected uterine cancer if malignant cells are present in tissue during minimally-invasive hysterectomies and fibroid removal surgeries. If these cancer cells are spread into the peritoneal cavity and beyond, the disease may progress to an advance state, reducing a woman's odds for long-term survival.
Morcellator Cancer Lawsuit Reviews
Dozens of women and their surviving family members have taken medical device manufacturers to court to obtain compensation for gynecological cancers that were allegedly spread by a power morcellator. If you are interested in filing a similar uterine cancer lawsuit, please contact the nationwide law firm of Bernstein Liebhard LLP at (888) 994-5118 to discuss your case with our legal staff.
What is Uterine Cancer?
Uterine cancer is the most common cancer of a woman's reproductive system, and most often occurs in post-menopausal women. There are two major types of cancers that may affect the uterus.
Sarcoma: Sarcomas develop in the supporting tissues of the uterine glands or in the myometrium, which is the uterine muscle. Roughly 2-to-4% of uterine cancers are sarcomas. Types of uterine sarcoma include leiomyosarcoma, endometrial stromal sarcoma or carcinosarcoma.
Adenocarcinoma: Adenocarcinoma, or endometrial cancer, makes up around 80% of all uterine cancers. It develops from cells in the lining of the uterus called the endometrium. Endometrioid carcinoma is the most common type of
Uterine Cancer Symptoms
A lump or swelling
Abdominal discomfort or bloating
Swelling or pain in any area of the body
Bleeding from the vagina in post-menopausal women
Change in periods for women who are pre-menopausal
Abnormal vaginal discharge
Change in bladder or bowel habits
Fatigue
Fever
Weight loss
General feeling of ill health
Power Morcellators and Uterine Cancer
Power morcellators are used to carve up uterine tissue during minimally-invasive hysterectomies and myomectomies (fibroid removal). The tissue can then be removed from the body via a small abdominal incision. However, when the morcellator shreds uterine tissue and fibroids, it may disseminate any uterine cancer cells present in tissue and fibroids into the peritoneal cavity and to other areas of the body. Unfortunately, there is no reliable way to screen for uterine cancer prior to surgery. Dissemination of cancer cells during morcellation can upstage the disease and worsen a woman's long-term prognosis.
FDA Morcellator Warnings
November 2014: The FDA warns against the use of power morcellators in the majority of women who require hysterectomies and myomectomies because of the potential to disseminate undetected uterine cancer cells. The FDA also orders morcellator manufacturers to add new black box warnings to their product labels.
April 2014: An FDA alert discourages doctors from using power morcellators in hysterectomies and myomectomies. According to the agency, 1 in 350 women undergoing hysterectomy or myomectomy for the treatment of fibroids is found to have an unsuspected uterine sarcoma.
Lawmaker Seeks Congressional Probe of Uterine Cancer Deaths
In December 2015, Rep. Mike Fitzpatrick (R-Pa) asked the FDA to open a criminal probe of three uterine cancer deaths that involved Ethicon morcellators. The deaths occurred at Boston's Brigham & Women's Hospital, Rochester General Hospital and the University of Rochester Medical Center.
In his letter, Rep. Fitzpatrick points out that power morcellators were first introduced some two decades ago. However, the FDA did not receive any reports of a death or serious injury associated with the morcellator-related dissemination of undiagnosed uterine cancer until late 2013. The letter also cites FDA regulations requiring hospitals and medical device companies to report any incidents that "reasonably suggests that a device has or may have caused or contributed to the death of a patient of your facility." Read More
Power Morcellator Lawsuit News
Legal Help for Victims of Uterine Cancer
Victims of uterine cancers that were allegedly spread and upstaged via a power morcellator may be entitled to compensation for medical bills, emotional distress, and other damages. To learn if you qualify to file a uterine cancer lawsuit against the manufacturer of the morcellator used in your surgery, please call (888) 994-5118.
Last Modified: February 24, 2016