Leiomyosarcoma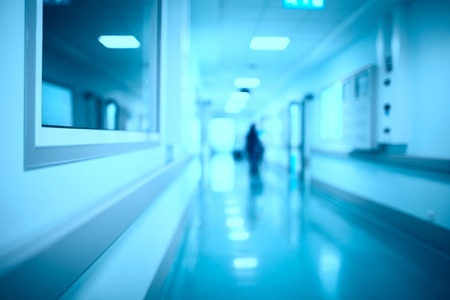 The use of power morcellators in hysterectomy and fibroid removal surgery may be associated with the spread and upstaging of leiomyosarcoma, a rare but aggressive form of uterine sarcoma. If leiomyosarcoma cells lie undetected in uterine tissue and fibroids prior to such procedures, morcellation can spread the malignancy into a woman's peritoneal cavity and beyond. Dissemination of these cancer cells beyond the uterus may greatly reduce a woman's odds of long-term survival.
Filing a Power Morcellator Lawsuit Can Help
The nationwide law firm of Bernstein Liebhard LLP is offering free, no-obligation legal reviews to women who were diagnosed with advanced leiomyosarcoma following uterine morcellation. If you or a woman you love were harmed by a power morcellator, please call (888) 994-5118 to learn more about filing a leiomyosarcoma lawsuit.
Power Morcellator Litigation Updates
What is a Power Morcellator?
During minimally invasive hysterectomies and myomectomies (fibroid removal), power morcellators are used to shred uterine tissue into small pieces so that it can be removed via an abdominal incision. The American Congress of Obstetricians and Gynecologists (ACOG) estimates that 11% of laparoscopic hysterectomies are performed via uterine morcellation, which amounts to about 55,000-75,000 procedures annually.
FDA Morcellator Warnings
November 2014: The FDA advises that power morcellators should not be used on a majority of women who require hysterectomies and myomectomies because of the potential to disseminate undetected uterine cancer cells. Among other things, the agency pointed out that screening for uterine malignancies prior to surgery is unreliable, and noted that a woman's odds of long-term survival are greatly reduced if these cancers are allowed to spread beyond the uterus. The FDA also orders morcellator manufacturers to add new black box warnings to their product labels.
April 2014: An FDA alert discourages doctors from using power morcellators in hysterectomies and myomectomies. According to the agency, 1 in 350 women undergoing hysterectomy or myomectomy for the treatment of fibroids is found to have an unsuspected uterine sarcoma, a type of uterine cancer that includes leiomyosarcoma.
What is Leiomyosarcoma?
A uterine leiomyosarcoma is a rare malignant tumor that arises from the smooth muscle lining the walls of the uterus. Symptoms of this cancer can vary from case to case depending upon the exact location, size and progression of the tumor, and may include:
A lump or swelling
Abdominal discomfort or bloating
Swelling or pain in any area of the body
Bleeding from the vagina in post-menopausal women
Change in periods for women who are pre-menopausal
Abnormal vaginal discharge
Change in bladder or bowel habits
Fatigue
Fever
Weight loss
General feeling of ill health
Legal Help for Victims of Leiomyosarcoma
Victims of leiomyosarcoma spread and upstaged via a power morcellator may be entitled to compensation for medical bills, emotional distress, and other damages. To learn if you qualify to file a leiomyosarcoma lawsuit against the manufacturer of the morcellator used in your surgery, please call (888) 994-5118.
Last Modified: February 24, 2016