Endometrial Stromal Sarcoma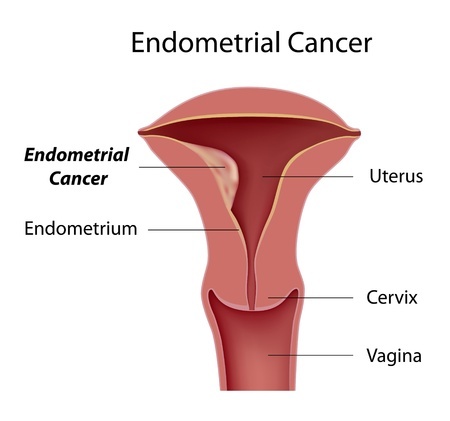 The use of a power morcellator during hysterectomy and myomectomy (fibroid removal) may result in the inadvertent spread of undiagnosed endometrial stromal sarcoma and other uterine cancers. U.S. health regulators are now warning against the use of uterine morcellation in the majority of women who require these gynecological procedures.
Legal Help for Power Morcellator Cancer
The nationwide law firm of Bernstein Liebhard LLP is now offering free, no-obligation legal reviews to women who were diagnosed with advanced endometrial stromal sarcoma following uterine surgery with a power morcellator. To learn more about filing an endometrial stromal sarcoma lawsuit, please contact our office at (888) 994-5118.
What is Endometrial Stromal Sarcoma?
Endometrial stromal sarcoma is one of the rarest forms of uterine sarcoma, and accounts for less than 1% of cancers of the reproductive organs. These malignant tumors occur in the endometrium, the mucous membrane that lines the uterus. This cancer is most often seen in pre-menopausal women in their 40s to 50s. Women in this age group should inform their doctor if they experience heavy periods, bleeding between cycles or after having gone through menopause, or if they are experiencing pain.
Symptoms of Endometrial stromal sarcoma may include:
A lump or swelling
Abdominal discomfort or bloating
Swelling or pain in any area of the body
Bleeding from the vagina in post-menopausal women
Change in periods for women who are pre-menopausal
Abnormal vaginal discharge
Change in bladder or bowel habits
Fatigue
Fever
Weight loss
General feeling of ill health
There is no way to diagnose endometrial stromal sarcoma without sampling the uterine tissue. In many cases, the malignancy is initially misdiagnosed as uterine fibroids.
Morcellators and Endometrial Stromal Sarcoma: What's the Problem?
Power morcellators are often used in minimally-invasive hysterectomies and myomectomies to cut up tissue and fibroids so that it may be removed through a small abdominal incision. If undiagnosed endometrial stromal sarcoma is present at the time of surgery, the morcellator may spread cancer cells beyond the uterus. This can cause the cancer to progress to a more advanced stage and greatly reduce a woman's chances of long-term survival.
November 2010: A paper published in Obstetrics and Gynecology details the case of a young woman who was diagnosed with low-grade endometrial stromal sarcoma in her ovary, fallopian tube, and ovarian artery two months after undergoing a morcellator hysterectomy. It is suspected that the power morcellator disseminated undetected cancer cells that were present in her uterus at the time of surgery.
FDA Power Morcellator Warnings
November 2014: The FDA has issued its second morcellator cancer warning, and specifically cautions against the use of the devices in the majority of women who require hysterectomies and myomectomies. The FDA also orders morcellator manufacturers to add new black box warnings to their product labels.
April 2014: An FDA communication has discouraged doctors from using power morcellators in hysterectomies and myomectomies. According to the agency, 1 in 350 women undergoing hysterectomy or myomectomy for the treatment of fibroids is found to have an unsuspected uterine sarcoma. The morcellators may spread these malignancies outside of the uterus, worsening the patient's chance for long-term survival.
Morcellator Lawsuit Developments
Filing a Power Morcellator Lawsuit Can Help
Victims of endometrial stromal sarcoma that was spread and upstaged via a power morcellator may be entitled to compensation for medical bills, emotional distress, and other damages. To learn if you qualify to file an endometrial stromal sarcoma lawsuit against the manufacturer of the morcellator used in your surgery, please call (888) 994-5118.
Last Modified: February 24, 2016