Picato Gel Lawsuit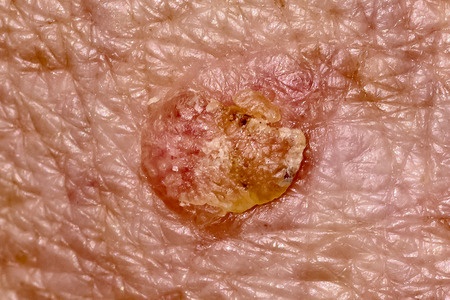 U.S. health regulators have issued an urgent warning regarding serious adverse events associated with Picato gel (ingenol mebutate), a topical medication used to treat actinic keratosis. The nationwide law firm of Bernstein Liebhard LLP has launched a Picato gel lawsuit investigation in response to these warnings, and our attorneys are providing free legal evaluations to individuals who may have  suffered severe complications related to its use, including:
Allergic reactions
Picato blindness
Picato shingles (reactivation of the herpes zoster virus)
If you or a loved one were seriously injured while using Picato gel, please callto learn more about your legal options.
FDA Picato Gel Warning
Picato gel is a prescription medication indicated to treat actinic keratosis, a skin condition caused by excessive sun exposure that causes crusty growths on the face, scalp, lips, and hands. According to the U.S. Food & Drug Administration (FDA), approximately 70,000 patients received a dispensed prescription for Picato gel in 2014.
In August 2015, the FDA announced that it was requiring changes to the Picato gel label in response to reports of severe allergic reactions and shingles in patients treated with the medication. The agency also received reports of severe eye injuries and skin reactions. The Picato label will now warn about these new safety risks and provide additional instructions on the safe and appropriate application of the product, the FDA said.
Individuals who may be eligible to file a Picato gel lawsuit include patients who experienced anaphylaxis, generalized rashes, and allergic contact dermatitis while using this product. Picato patients should stop using the medication and seek medical attention immediately if they experience throat tightness, difficulty breathing, feeling faint, swelling of the lips or tongue, hives, itching, or severe skin rash.
Bernstein Liebhard LLP is also investigating Picato blindness lawsuits on behalf of patients who sustained severe eye injuries while using this product. Some of the eye injuries reported to the FDA included eyelid swelling, eye irritation, chemical conjunctivitis and corneal burns. Many of these injuries occurred after Picato gel was applied near or around the eyes, or transferred to the eyes via sweating, washing, showering, or insertion of contact lenses, the agency said.
Finally, patients who experienced reactivation of the herpes zoster virus while using this medication may be eligible to file a Picato shingles lawsuit. Shingles is a painful, debilitating and contagious disease that is caused by the same virus responsible for Chicken Pox. Symptoms include a localized skin rash consisting of blisters on top of reddish skin. Most of the Picato shingles cases reported to the FDA occurred at or near the site of application. One immunosuppressed patient experienced ophthalmic herpes zoster, a form of shingles that can result in vision loss.
Learn How You Can File a Picato Gel Lawsuit
Individuals who experienced complications related to Picato gel may be entitled to compensation for medical bills, lost wages, pain and suffering, disability and other damages. To arrange for a free, no-obligation Picato gel lawsuit evaluation, please callto get in touch with the legal staff at Bernstein Liebhard LLP.
Last Modified: February 24, 2016