Onglyza Lawsuit
Potentially hundreds of Type 2 diabetes patients could opt to file an Onglyza lawsuit, following the release of a clinical trial that tied saxagliptin to an increased risk of heart failure. U.S. health regulators are currently reviewing the safety of Onglyza and a related Type 2 diabetes medication called Kombiglyze XR, and may require the drugs' manufacturers to add new information to their labels regarding this risk. You could be entitled to compensation for medical bills, lost wages, pain and suffering, and other damages if you or a loved one where hospitalized for heart failure while using either of these medications.
FDA Updates Onglyza Label With Heart Failure Warning
The U.S. Food & Drug Administration (FDA) announced on April 5, 2016 that new Warnings and Precautions would be added to the Onglyza label, after a clinical trial found that more patients taking the drug were  hospitalized for heart failure compared to those treated with a placebo. Risk factors for heart failure among Onglyza patients included a history of heart or kidney disease. Read More
Onglyza patients should contact their doctor  at once if they experience any of the following:
Unusual shortness of breath during daily activities
Trouble breathing when lying down
Tiredness, weakness, or fatigue
Weight gain with swelling in the ankles, feet, legs, or stomach
FDA Reviews Onglyza Amid Heart Failure Fears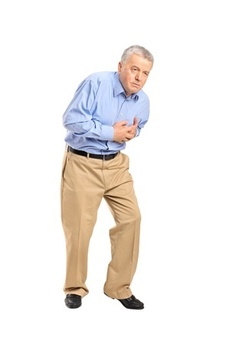 Onglyza and Kombiglyze XR are DPP-4 inhibitors used in conjunction with diet and exercise to lower blood sugar in people with Type 2 diabetes. Both contain saxagliptin, while Kombiglyze XR also contains metformin.
In 2014, the FDA launched an Onglyza safety review after the SAVOR-TIMI 53 suggested that patients treated with saxagliptin were 27% more likely of hospitalization for heart failure compared to a placebo. The 16,492-patient study was intended to determine whether or not saxagliptin provided patients with any heart-protective benefits in addition to controlling blood glucose level.
In April 2015, an FDA advisory panel voted 14-1 to recommend that new information regarding a potential increased risk of heart failure be added to the Onglyza and Kombiglyze XR labels. The agency is under no legal obligation to enact the recommendation, but in most cases it follows the advice of its expert panels.
Onglzya Heart Attack Lawsuit Filed in Kentucky
A Kentucky couple have filed a new Onglyza lawsuit that accuses the drug's manufacturer of failing to properly warn patients and doctors about its allege cardiovascular risks. According to a complaint filed on  July 13, 2016, in the U.S. District Court, Eastern District of Kentucky, David Taylor suffered a dangerous heart attack just months after he began taking the Type 2 diabetes medication. Read More
Filing an Onglyza Lawsuit
Type 2 diabetes patients may be able to file an Onglyza lawsuit if they were hospitalized for heart failure while taking either Onglyza or Kombiglyze XR. This type of product liability claim generally seeks compensation for the medical bills, lost wages, disability, emotional distress, pain and suffering, and other damages incurred as a result of their condition and related medical treatments. Heart failure lawsuits involving Onglyza and Kombiglyze XR would name AstraZeneca and other companies involved in their manufacture, marketing and distribution as defendants, and would not target plaintiffs' doctors or other healthcare professionals who may have been involved in the treatment of their Type 2 diabetes.
Many drug injury victims believe that the cost of pursuing a lawsuit will require the payment of substantial attorney's fees and legal costs. However, Bernstein Liebhard LLP will be accepting Onglyza lawsuit clients on a contingency basis, which means that our Firm's clients will never be required to pay costs or fees unless we are successful in our efforts to recover damages on their behalf. At that point, legal expenses will be taken from a portion of their settlement or award. If no recovery is made, no legal fees are due. The specifics of this contingency fee arrangement are fully spelled out in the retainer agreement each of our clients signs with the Firm. And of course, our legal team is always available to answer questions regarding its specifics.
If you are interested in filing an Onglyza heart failure lawsuit, our staff is standing by to evaluate your potential case free of charge. To contact Bernstein Liebhard LLP today, please call (888) 994-5118.
Last Modified: July 11, 2017