Bernstein Liebhard LLP Now Accepting Diabetes Drug Lawsuit Inquiries, Following Reinstatement of Pancreatic Cancer Claims Against Manufacturers of Byetta and Other Incretin Mimetics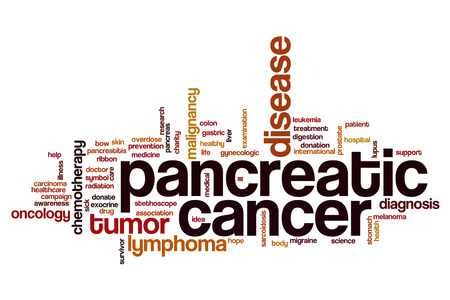 Bernstein Liebhard LLP, a nationwide law firm representing those injured by defective drugs and medical devices, is reviewing potential diabetes drug lawsuits on behalf of individuals who developed pancreatic cancer allegedly related to treatment with Byetta, Januvia, Janumet, Victoza or Onglyza.
The firm is once again accepting these cases in light of a recent appellate court order reversing a lower court's decision to dismiss hundreds of such claims on the grounds that they were preempted by federal law.
Incretin Mimetics Litigation
Byetta, Januvia, Janumet, Victoza and Onglyza all belong to a class of Type 2 diabetes drugs called incretin mimetics. These medications mimic the action of incretin hormones, which are produced by the gut to stimulate the release of insulin in response to a meal.
Diabetes drug lawsuits involving these medications began to mount after a number of reports suggested that patients treated with incretin mimetics were more likely to develop pancreatic cancer. Plaintiffs accused the drugs' manufacturers of failing to provide doctors and patients with adequate warnings regarding this risk.
In August 2013, the U.S. Judicial Panel on Multidistrict Litigation ordered all federally-filed incretin mimetics lawsuits transferred to U.S. District Judge Anthony J. Battaglia of the Southern District of California, so that the docket could undergo coordinated discovery and other pretrial proceedings.
Judge Battaglia would go on to grant summary judgment for the defendants in November 2015, effectively dismissing all 749 diabetes drug lawsuits pending in the proceeding. In doing so, he asserted that plaintiffs could not pursue their failure to warn claims because the U.S. Food & Drug Administration (FDA) had never required incretin mimetic manufacturers to include pancreatic cancer warnings on their product labels.
In addition to preventing plaintiffs from introducing new safety information into evidence, Judge Battaglia's ruling also barred their regulatory expert from testifying about about the information.
What Did the Appeals Court Decide?
Plaintiffs appealed Judge Battaglia's decision to the U.S. Court of Appeals for the 9th Circuit in September 2016.
A 3-judge panel of the 9th Circuit issued a unanimous ruling for the plaintiffs in December, finding that the trial court had misapplied a 2009 U.S. Supreme Court decision that prohibited plaintiffs from pursuing state law claims alleging "fraud on the FDA."
Among other things, the Panel determined that Judge Battaglia should not have barred the new evidence or the plaintiffs' expert.
"Uncertainty about whether the FDA considered the "new safety information" and whether it would have altered the FDA's conclusion establishes that a disputed issue of material fact should have prevented entry of summary judgment on the defendants' preemption claim," the panel wrote. "As the district court correctly noted, the parties' experts disputed whether the "new safety information" would have been material to the FDA's analysis."
What Happens Now?
The incretin mimetics litigation will now resume in the Southern District of California. The Court has scheduled a status conference for the end of February to discuss the next steps in the proceeding.