Mesothelioma Class Action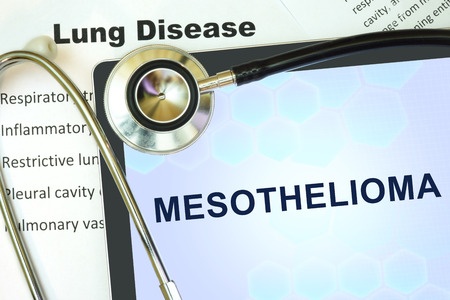 Individuals who developed mesothelioma due to asbestos exposure may be entitled to significant financial damages. However, it is important to first determine if joining mesothelioma class action or filing an individual complaint would best serve your interests.
Contact an Attorney Today
The nationwide law firm of Bernstein Liebhard LLP represents victims of mesothelioma and other asbestos-related cancers. To learn more about mesothelioma class actions and individual personal injury claims, please call (888) 994-5118 for a free, no-obligation review of your potential claim.
What is Mesothelioma?
Mesothelioma is an asbestos-related cancer that affects the thin layer of tissue that covers the majority of the body's internal organs. It is both aggressive and deadly. While treatments are available, many people with mesothelioma cannot be cured.
Pleural mesothelioma, which occurs in the lining of the lungs, is the most common form of the disease. However, the cancer can also occur in other organs, including the abdomen (peritoneal mesothelioma).
Exposure to asbestos is the primary risk factor for mesothelioma. In fact, the disease was relatively rare until asbestos became widely used in the early 20th century. Individuals who worked in the following industries were the most likely to be exposed to asbestos:
Shipyard Workers
Construction Workers
Power Plant Workers
Chemical Plant Workers
Industrial Workers
Insulators
Boiler Workers
Auto Mechanics
Mesothelioma can also occur due to secondary asbestos exposure. Family members have been diagnosed with the disease because workers often came home with asbestos fibers on their hair, work clothes and tools.
How Do Mesothelioma Class Actions Work?
American manufacturers knew for almost a century that the inhalation of asbestos fibers is associated with mesothelioma. However, their greed allowed thousands of workers and their families to be exposed to this deadly toxin. These individuals deserve compensation for their pain and suffering, and many have filed mesothelioma lawsuits in an attempt to hold these companies accountable.
In 2007, Mealey's Litgation Report estimated that mesothelioma settlements averaged between $1 million and $1.4 million. Funds from an individual settlement may include compensation to cover:
Medical bills
Lost wages
Emotional distress
Pain and suffering
Disability
Loss of consortium for spouse
Wrongful death
More
Most mesothelioma victims opt to file individual lawsuits rather than class actions, as they allow plaintiffs the most control over a claim. Class action lawsuits generally involve a large group of plaintiffs who suffered near-identical damages due to the same product. If the case results in a settlement or judgment for plaintiffs, compensation may include refunds or rebates to reimburse consumers for purchasing the product, as well as funds to establish a program to monitor their health.
If a mesothelioma class action lawsuit is filed, one plaintiff (designated the class representative) would be given the power to act on behalf all other class members. Decisions left to the discretion of the class representative include the choice of attorney and whether to settle the claim. Any funds recovered as part of a mesothelioma class action settlement would be shared equally among class members. However, the class representative would receive a larger share to compensate for their greater role in the case.
Contact an Attorney to Learn More About Your Legal Options
The attorneys at Bernstein Liebhard LLP are offering free legal reviews to victims of asbestos-related mesothelioma. Please call (888) 994-5118 to discuss your case with a member of our legal team today.
Last Modified: July 6, 2017