Pfizer, Inc.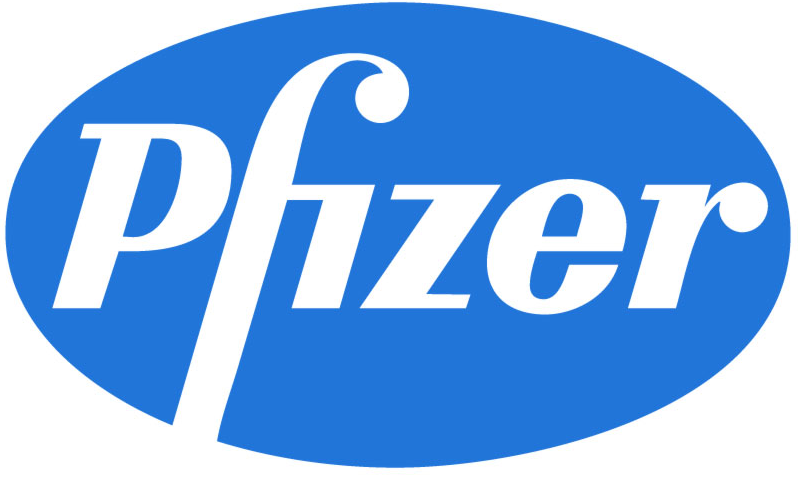 Pfizer, Inc. is one of the world's largest biopharmaceutical companies, reporting more than $49 billion in revenue in 2014.The company markets a wide range of well-known prescription medications, including the statin Lipitor.
Pfizer History
The origins of Pfizer, Inc. can be traced back to 1949, when German immigrants Charles Pfizer and Charles Earhart borrowed $2,500 to open Charles Pfizer & Company, a fine-chemicals business based in Williamsburg, Brooklyn. The company's first product was a palatable form of santonin, used to treat intestinal worms.
In 1862, Pfizer became the first U.S. company to domestically produce tartaric acid and cream of tartar, both of which are vital to the food and chemical industries. The advent of the Civil War caused the company to expand its production of both, as well as iodine, morphine, chloroform, camphor, and mercurials to help meet the needs of the Union Army. By 1868, Pfizer revenues had doubled, and its product line had increased substantially. Pfizer now employed 150 people, and moved its headquarters to Manhattan.
In the 1880s, Pfizer began producing citric acid. The popularity of Coca-Cola and other soft drinks would increase demand, making citric acid the company's main product and fueling its growth for decades. In 1882, Pfizer would open a warehouse and offices in Chicago, marking its first expansion outside of New York.
In 1919, Pfizer chemists pioneered the mass production of citric acid from sugar through mold fermentation. This ultimately led to the development of a new deep-tank fermentation method using molasses rather than refined sugar as raw material, and eventually a process for large-scale production of penicillin.
In 1936, Pfizer became the world's leading producer of vitamin C, and in 1938 the company began producing B2, or riboflavin. By the 1940s, Pfizer would become the global leader in vitamin manufacturing.
With the advent of World War II, Pfizer began pursuing mass production of penicillin utilizing its deep-tank fermentation technology. By 1944, the company's efforts had been successful, with Pfizer manufacturing most of the penicillin sent ashore with Allied forces on D-Day.
In 1950, Terramycin (oxytetracycline), a broad-spectrum antibiotic, became Pfizer's first proprietary pharmaceutical product. By 1951, the company had established offices in Belgium, Brazil, Canada, Cuba, England, Mexico, Panama, and Puerto Rico.
In 1967, Pfizer introduced Vibramycin (doxycycline hyclate), its first once-per-day broad-spectrum antibiotic. The company crossed the billion-dollar sales threshold in 1971.
During the 1970s and 1980s, Pfizer would introduce a number of antibiotics, antifungal drugs, blood pressure treatments, diabetes medications and antidepressants. Feldene, an anti-inflammatory pain medicine, would become the first Pfizer drug to reach $1 billion in sales.
In 2000, Pfizer acquired Warner-Lambert, which had developed the blockbuster statin medication, Lipitor. Revenue from the anti-cholesterol medication would reach $9.6 billion in 2011. Pfizer would launch the painkiller Bextra in 2000, and Chantix, a smoking cessation medication, in 2006.
Pfizer Products Liability Litigation & Controversies
Zoloft
Zoloft, an SSRI antidepressant manufactured by Pfizer, has been linked to an increased risk of birth defects, including certain serious heart defects. A number of Zoloft lawsuits have been filed against the company over these potential complications.
Lipitor
The company also faces thousands of Lipitor lawsuits that claim the medication increases the risk of Type 2 diabetes when taken by post-menopausal women. Plaintiffs charge that the company knew about this alleged risk for years, but failed to provide appropriate warnings to doctors and patients.
Last Modified: June 20, 2016