C.R. Bard, Inc.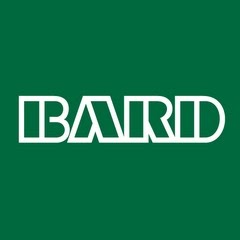 C.R. Bard, Inc. manufactures and markets more than 800 products used in cardiovascular, urological and surgical medicine. However, the company has faced hundreds of product liability lawsuits over complications allegedly related to transvaginal mesh, as well as its Recovery and G2 retrievable IVC filters.
C.R. Bard History
C.R. Bard, Inc. was founded in 1907 by Charles Russell Bard, an importer of French silks. That year, he began importing a European cure-all known as Gomeno to New York City. While Bard's business would initially focus on the treatment of urinary discomfort, the company would eventually expand to include vascular, oncological, urological and surgical care products,
During World War I, Bard grew his business by selling scalpels. In the 1920s, the company sold catheters and other instruments directly to urologists. C.R Bard was formally incorporated in 1923. In 1926, Charles Russel Bard sold the business to John F. Willits, Sales Manager, and Edson L. Outwin, Accountant, for $18,000.
In 1934, the Davol Rubber Co. began to manufacture the Foley Catheter, the first urological balloon catheter. C.R. Bard was able to obtain exclusive rights to distribute it and other latex catheters made by Davol.
In 1944, Bard partnered with e U.S. Catheter & Instrument Corporation (USIC) to distribute the first American woven catheter. Following World War II, the company would produce catheters made of nylon and other synthetics.
By the 1950s all of Bard's products were manufactured in the U.S. In 1958, Bard began selling pre-sterilized, packaged Foley catheters. In the 1960s, the company extended its product line beyond urology, and began expanding into cardiology, radiology and anesthesiology. In 1964, C.R. Bard Limited was established in Toronto to handle the company's expanding business in Canada. A year later, Bard would merge with USIC.
In 1972, Bard would partner with Japan's Kobayashi Pharmaceutical Company, Ltd. to establish what is now known as Medicon, Inc., an importer and marketer of Bard products in Japan. In 1975, Bard expanded its cardiopulmonary products for open-heart and bypass surgery by acquiring the William Harvey Research Corporation. And in 1975, the company would obtain exclusive rights to manufacture and market the Gruntzig catheter, a balloon-tipped angioplasty catheter.
In 1980, Bard acquired Davol following a 46-year relationship with the manufacturer. And in 1988, Bard Europe was formed via the merger of Bard UK/Europe with USCI International.  A year later, Bard would strengthen its position in the vascular access devices market with the acquisition of the Catheter Technology Corporation.
In 1991, the Bard Electrophysiology Division was formed. The 1990s also saw the acquisition of Angiomed, (biliary stents), IMPRA, Inc. (vascular prosthetics) and Dymax, Inc., (ultrasound technology for placing catheters). In 1998, the company divested the USCI cardiology division, cardiac assist & cardiopulmonary business units.
Bard's acquisitions in the 21st Century included Surgical Sense, Inc. and its Kugel patch product line; vacuum-assisted biopsy device technology from Biomedical Instruments and Products GmbH; SourceTech Medical, L.L.C., an iodine radioactive isotope seed business for Brachytherapy; the assets of ONUX Medical and its Salute fixation system for hernia and soft tissue repair; and LifeStent from Edwards Lifesciences.
In 2010, Bard made its largest acquisition to date, SenoRx, Inc., a leader in the breast biopsy market. Other acquisitions would follow, including Medivance, Inc., the market leader in the field of therapeutic hypothermia; Lutonix, Inc., the developer of a drug-coated percutaneous transluminal angioplasty (PTA) balloon; Neomend, Inc., a leading developer and supplier of sprayable surgical sealants and anti-adhesion products;  and Medafor, Inc., a leading developer and supplier of plant based hemostatic agents;
Today, C.R. Bard employs around 12,000 people. It reported revenues of more than $3 billion in 2014.
Product Controversies & Lawsuits
Transvaginal Mesh
C.R. Bard has faced thousands of lawsuits over its transvaginal mesh products used to treat pelvic organ prolapse and stress urinary incontinence. The company is accused of failing to warn women and their doctors about the serious risks associated with these devices. Cases began going to trial in 2013, some of which ended with multimillion verdicts for plaintiffs. By August 2015, Bard had settled most of its mesh cases.
IVC Filters
Bard has also been named in hundreds of lawsuits filed on behalf of patients who allegedly suffered serious complications due to the malfunction of its G2 and Recovery retrievable IVC filters. The devices are used to prevent pulmonary embolism, and are implanted into a patient's inferior vena cava in order to trap blood clots before they reach the lungs or heart. In 2015, all federally-filed Bard IVC filter lawsuits were centralized in the U.S. District Court, District of Arizona.
Last Modified: February 14, 2017