Levaquin Peripheral Neuropathy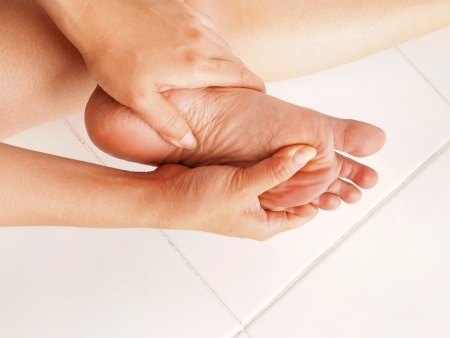 The antibiotic Levaquin may cause peripheral neuropathy, a serious nerve disorder that can lead to permanent disability. In 2013, the FDA issued an alert regarding the potential association between fluoroquinolone antibiotics like Levaquin and peripheral neuropathy, warning that nerve damage caused by these drugs can persist long after fluoroquinolone treatment has ended, even becoming permanent.
Levaquin Peripheral Neuropathy Investigation
Bernstein Liebhard LLP, a nationwide law firm that represents the victims of serious drug side effects, is investigating Levaquin lawsuits on behalf of patients who may have been diagnosed with peripheral neuropathy due to their use of this fluoroquinolone antibiotic. If you were harmed by this medication, please call (888) 994-5118 to obtain a free, no-obligation legal review of your case.
Levaquin Litigation Update
December 2015: A Pennsylvania judge is petitioned to create a mass tort program in the Philadelphia Court of Pleas for Levaquin lawsuits and other fluoroquinolone peripheral neuropathy cases filed in the state. Read More
August 2015: The U.S. Judicial Panel on Multidistrict Litigation (JPML) has established a multidistrict litigation in the U.S. District Court, District of Minnesota, for all federally-filed peripheral neuropathy lawsuits involving Levaquin and other fluoroquinolone antibiotics. As such, all pending federal cases, as well as any filed in a U.S. District Court in the future, will be transferred to the Minnesota federal court to undergo coordinated pretrial proceedings. Read More
July 2015: On July 31st, the JPML heard Oral Arguments on a motion seeking the creation of a multidistrict litigation for all federally-filed product liability claims involving fluoroquinolones and peripheral neuropathy. Plaintiffs who favor centralization of the federal docket assert that transfer of the cases to a single federal court will reduce duplicative discovery, avoid conflicting pretrial rulings, and serve the convenience of the parties, witnesses and the courts. Read More
FDA Peripheral Neuropathy Warnings
Since 2004, the U.S. Food & Drug Administration has issued two alerts regarding the potential for antibiotics like Levaquin to cause peripheral neuropathy.
2004: Mention of peripheral neuropathy was added to the Warnings and Precautions sections of all fluoroquinolone labels. However, the revised labels characterized reports of peripheral neuropathy associated with the drugs as "rare cases."
2013: The FDA ordered fluoroquinolone manufacturers to strengthen their labels' peripheral neuropathy warnings to better describe the rapid onset of the condition, as well as its potential for permanence. The agency also asked for the removal of language that characterized the disorder as a rare occurrence.
2015: Amid heightened concern over peripheral neuropathy and other side effects potentially associated with Levaquin and similar drugs, an FDA advisory panel votes to recommend stronger warnings for fluoroquinolone antibiotics in the treatment of sinus infections, urinary-tract infections and bronchitis that worsens existing chronic obstructive pulmonary diseases. Read More
What is Peripheral Neuropathy?
Peripheral neuropathy is a condition that affects roughly 20 million people in the U.S. The disorder results from damage to the peripheral nervous system, which is responsible for transmitting information from the brain and spinal cord (central nervous system) to other parts of the body. Signs and symptoms of the condition include:
Gradual onset of numbness and tingling in the feet or hands, which may eventually extend into the legs and arms
Sharp, jabbing or burning pain
Extreme sensitivity to touch
Lack of coordination and falling
Muscle weakness or paralysis of motor nerves
Intolerance to heat
Bowel and bladder problems
Dizziness and light-headedness
Peripheral neuropathy can have a variety of causes, including:
Injury or sudden trauma
Metabolic or endocrine disorders
Repetitive stress
Autoimmune disease
Cancers
Infection
Environmental toxins
Medication toxicity
The first step in treating peripheral neuropathy involves addressing the cause of nerve damage. Symptoms may be managed via pain relievers, anti-seizure drugs and other medications. Certain therapies, including transcutaneous electrical nerve stimulation (TENS), have also been shown to be helpful.
Legal Help for Victims of Levaquin Peripheral Neuropathy
Legal assistance is available to Levaquin patients who have been diagnosed with peripheral neuropathy. To discuss your case with the legal team at Bernstein Liebhard LLP, please call (888) 994-5118.
Last Modified: February 24, 2016