Kombiglyze XR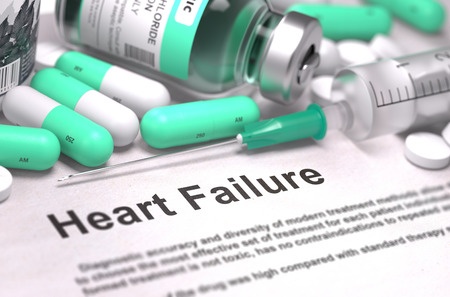 Kombiglyze XR is a medication used to lower blood sugar in people with Type 2 diabetes. A combination of saxagliptin and metformin, Kombiglyze XR is a DPP-4-inhibitor that belongs to a class of drugs called incretin mimetics. U.S. health regulators are currently investigating a potential association between the use of saxagliptin and an increased risk of heart failure.
Kombiglyze XR Drug Information
Kombiglyze XR is marketed by AstraZeneca and Bristol-Myers Squibb. It was approved by the U.S. Food & Drug Administration (FDA) in November 2010 for the treatment of adults with Type 2 diabetes. According to its manufacturers, Kombiglyze XR is the first and only once-a-day metformin extended-release (XR) plus dipeptidyl peptidase-4 (DPP-4) inhibitor combination tablet offering strong glycemic control across glycosylated hemoglobin levels (HbA1c), fasting plasma glucose (FPG) and post-prandial glucose (PPG).
Kombiglyze XR Side Effects
The Kombiglyze XR prescribing information includes a boxed warning regarding a potential risk of lactic acidosis, which can occur due to metformin accumulation. The onset of this condition is often subtle, and may be accompanied by a number of non-specific symptoms, including:
Malaise
Myalgias
Respiratory distress
Increasing somnolence
Nonspecific abdominal distress
Certain conditions, such as sepsis, dehydration, excess alcohol intake, hepatic impairment, renal impairment, and acute congestive heart failure, can increase the risk of lactic acidosis among Kombiglyze XR patients.
It is unknown whether patients with a history of pancreatitis are at an increased risk for the development of pancreatitis while using Kombiglyze XR.
Side effects commonly associated with Kombiglyze XR include:
Diarrhea
Headache
Nausea and vomiting
Stuffy and runny nose
Sore throat
Upper respiratory tract infection
Urinary tract infection
Low blood sugar
Swelling/fluid retention
Kombiglyze XR and Heart Failure
April 2016: The FDA decided to add new warnings regarding heart failure to all saxagliptin-containing medications, including Kombiglyze XR. According to the agency, a clinical trial indicated that patients treated with such drugs were more likely to be hospitalized for heart failure compared to those who were not taking the medications. Read More
April 2015: An FDA advisory panel overwhelmingly recommended that information regarding a potential increased risk of heart failure be added to the labels of saxagliptin-containing medications, including Onglyza and Kombiglyze XR. While the FDA is not required to follow the recommendations of its advisory panels, it usually does so.
February 2014: The FDA announced a safety review of saxagliptin, one of the active ingredients in Kombiglyze XR, and an increased risk of heart failure. The agency acted after a large clinical trial suggested that patients taking saxagliptin were 27% more likely to be hospitalized as a result of this complication.
Incretin Mimetics and Pancreatic Cancer
In 2013, the FDA announced that it would be reviewing all incretin mimetic Type 2 diabetes drugs after a small study suggested the medications might be associated with precancerous changes in the cells of the pancreas. While the agency has so far been unable to conclude that the incretin mimetics cause pancreatic cancer, its review is ongoing.
Kombiglyze XR and Severe Joint Pain
In September 2015, the FDA issues a Drug Safety Communication regarding the potential for DPP4-inhibitors to cause severe joint pain. A new Warning and Precaution regarding this potential risk has been added to the labels Kombiglyze XR and other drugs in this class. According to the alert, the FDA had identified 33 cases of severe arthralgia reported with the use of DPP-4 inhibitors from October 16, 2006, through December 31, 2013. Five of these reports involved saxagliptin. Read More
Last Modified: April 7, 2016