IVC Filter Side Effects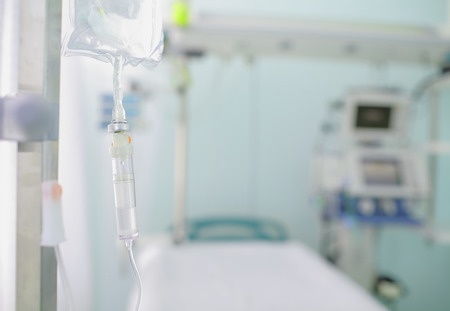 Certain retrievable IVC Filter manufactured by C.R. Bard and Cook Medical may cause devastating side effects if they fracture or migrate inside of a patient's body. These complications may include perforation of the heart or lungs, filter fracture, and more.
Legal Help for Victims of IVC Filter Side Effects
The nationwide law firm of Bernstein Liebhard LLP is now reviewing personal injury claims related to IVC filter complications or side effects. If you or a loved one suffered life-threatening injuries due to the fracture and/or migration of a Bard or Cook retrievable IVC filter, please contact our Firm today at (888) 994-5118 to learn more about your available legal options.
Complications Associated with IVC Filters
IVC filters are intended to protect patients against pulmonary embolism, a life threatening type of blood clot. Once inserted into the inferior vena cava, the wire, cage-like device captures clots that have broken loose from veins in the lower extremities, preventing them from traveling to the lungs and becoming a pulmonary embolism.
Retrievable IVC filters are intended to be removed once the threat of pulmonary embolism has passed. If they are not, the chance that a patient will suffer a severe side effect increases. In 2010, the U.S. Food & Drug Administration (FDA) issued an IVC filter safety alert, after it became concerned that retrievable devices weren't always being removed in a timely manner. According to the FDA, such filters had been implicated in more than 320 adverse events since 2005, some of which resulted in poor patient outcomes. The reports received by the FDA included filter migration (320+ reports); embolization (146 reports); filter perforation (70 reports); and filter fracture (56 reports).
In 2014, the FDA issued a second alert to once again remind doctors about the important of IVC filter retrieval.
Side effects potentially associated with the use of retrievable IVC filters include:
Migration of the IVC filter to other parts of the body, including heart or lungs
Embolizations (detachment of device components)
Perforation of the inferior vena cava, heart, or lungs
Cardiac tamponade (excess fluid around the heart)
Lower-limb Deep Vein Thrombosis (DVT)
Lower-limb edema (swelling with fluid)
Air embolisms
Narrowing or obstruction of the inferior vena cava
Inhibited blood flow through the inferior vena cava
IVC filter may become clogged with blood clots
Inability to retrieve the IVC filter
Studies Evaluate IVC Filter Risks, Benefits
A number of recent studies have called into question the risks and benefits associated with retrievable IVC filters.
November 2010: A study published in the Archives of Internal Medicine that involved 80 patients implanted with a Bard Recovery or G2 IVC filter reported that fracture and embolization occurred in 25% of the cases. Five patients had an embolization to the heart, while two others sustained severe injuries to their heart. One patient died suddenly.
May 2012: A study in the American Journal of Medicine found that "the vast majority of filters that are placed in patients with a pulmonary embolism may not reduce mortality." The authors of the report suggested that only the small number of patients who are in shock or need ventilation support would benefit from the devices.
October 2015: A paper published in the Annals of Surgery indicated that the use of IVC filters in trauma patients provides no additional survival benefit. In fact, trauma patients who receive the filters appear to develop deep vein thrombosis at a higher rate than those who do not.
IVC Filter Lawsuit Reviews
Bernstein Liebhard LLP is now offering free, no-obligation legal reviews to individuals who may have experienced life-threatening side effects due to a retrievable IVC filter. To learn more about your available legal options, please call (888) 994-5118.
Last Modified: February 24, 2016