IVC Filter Fracture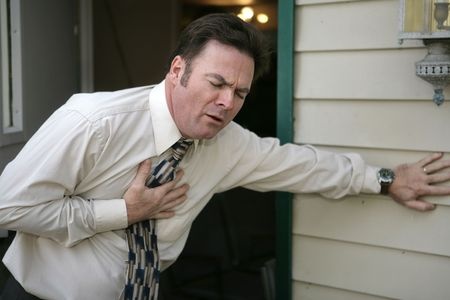 IVC filter fracture is a potential complication associated with retrievable inferior vena cava filters. In fact, research has suggested that certain types of IVC filters may be associated with fracture rates as high as 40%. If an IVC filter breaks, the fractured pieces may travel to other parts of the body, resulting in serious and life-threatening health consequences.
Legal Help for Victims of IVC Filter Fracture
Bernstein Liebhard LLP is now evaluating product liability claims on behalf of individuals who may have experienced complications related to certain retrievable IVC filters manufactured by C.R. Bard, Inc. and Cook Medical, Inc., including the:
Please contact our Firm at (888) 994-5118 if you would like to discuss such a case with one of our attorneys.
IVC Filter Complications
Patients are implanted with IVC filters when they are at risk for a life-threatening type of blood clot known as a pulmonary embolism. Such devices are indicated for use in people who are unable to use standard blood thinning medications. Once implanted into the inferior vena cava, the IVC filter will catch blood clots before they are able to travel to lungs.
Since 2010, the U.S. Food & Drug Administration (FDA) has issued two alerts regarding the risks associated with retrievable IVC filters. The first, which was released in August 2010, came after the agency had received 921 reports of complications involving the devices, including 56 reports of IVC filter fracture. In an updated communication issued in May 2014, the FDA reminded doctors about the importance of retrieving IVC filters once the threat of pulmonary embolism has passed.
When an IVC filer fractures, pieces of the device can become embolized and travel to other parts of the body. This can result in:
Cardiac tamponade (build up of fluid around the heart)
Hemorrhagic pericardial effusion (abnormal build up of fluid in the pericardial cavity due to trauma)
Ventricular tachycardia (a type of rapid heart beat)
Perforation of the heart
Embedment / erosion of the filter or components into the heart
Laceration of the heart
Death
IVC Filter Fracture Studies
A growing number of studies have found that certain retrievable IVC filters may be associated with high rates of fracture and migration.
Legal Help for Victims of IVC Filter Fractures
Individuals who allegedly suffered serious complications due the fracture of a retrievable IVC filter may be entitled to compensation for medical bills, lost wages, pain and suffering, and other damages. To learn more about filing a claim in this litigation, please contact Bernstein Liebhard LLP today at (888) 994-5118.
Last Modified: February 24, 2016