Cook Günther Tulip IVC Filter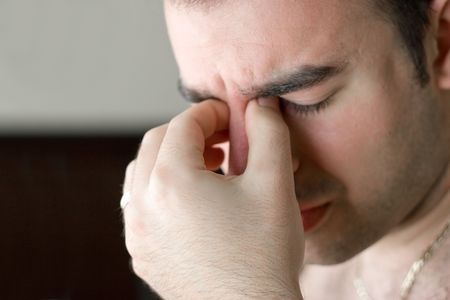 Patients implanted with Cook Medical, Inc.'s Günther Tulip IVC Filter may be at risk for fracture, migration, inferior vena cava perforation and other life-threatening complications, especially if the device is not retrieved within a few months of surgery. More than 150 plaintiffs have filed IVC filter lawsuits for injuries allegedly related to the Günther Tulip filter and other retrievable inferior vena cava filters manufactured by the company.
Cook IVC Filter Investigation
The nationwide law firm of Bernstein Liebhard LLP is now investigating product liability claims involving the Günther Tulip filter and other retrievable IVC filters. To learn more about the legal options available to those who may have been harmed by these devices, please call (888) 994-5118 to discuss your case with one of our attorneys.
Günther Tulip IVC Filter: What's The Problem?
The Cook Günther Tulip IVC Filter is a retrievable device that is implanted into the inferior vena cava of patients who are at risk for blood clots, but who are unable to be treated with blood thinning medications. The device's wire-like struts capture any blood clots that break loose from the deep veins of the legs, thereby preventing the clots from traveling to the lungs and becoming a pulmonary embolism.
Cook has marketed the Günther Tulip IVC Filter in Europe since 1992, and launched the device in the U.S. in 2005. The small, cage-like filter consists of 12 wires, including 4 legs that are each 44-mm in length. The U.S. Food & Drug Administration (FDA) approved the Günther Tulip through the 510(k) clearance program, which does not require that a device manufacturer conduct human tests on a new product that is shown to be "substantially equivalent" in design to another device already approved by the agency.
In recent years, a number of studies and reports have raised disturbing questions about the safety of retrievable IVC filters.
August 2010: The FDA disclosed that it had received more than 900 reports involving problems with retrievable filters, some of which resulted in adverse clinical outcomes. The reports included more then 300 cases of filter migration; 146 involving embolization; 70 instances of filter perforation; and 56 report of filter fracture .The agency also advised that many of the incidents may have been related to a retrievable filter remaining in the body long after the risk of pulmonary embolism had subsided.
April 2012: A study published in Cardiovascular and Interventional Radiology suggested the Cook Günther Tulip IVC filter was associated with a high risk of vena caval perforation with longer indwelling times. Of 50 patients followed between July 2007 and March 2009, all showed some degree of vena cava perforation within 71 days. Filter tilt was seen in all patients, while at least one component of the filter completely perforated the vena cava in 86% of the patients.
May 2014: The FDA issued a second alert regarding the importance of retrieving IVC filters, and recommended that the devices be removed between 29 and 54 days after implantation.
Complications Associated with IVC Filters
Fracture
Embolization
Migration
Internal hemorrhage
Cardiac or pericardial tamponade
Infection
Inferior vena cava perforation
Damage to heart
Organ damage
Death
Cook IVC Filter Litigation
October 2014: More than 2 dozen IVC filter lawsuits involving Cook Medical devices have been consolidated in a federal multidistrict litigation now underway in the U.S. District Court, Southern District of Indiana.
December 2015: At least 156 cases were pending in the federal litigation involving Cook IVC filters, including the Günther Tulip device.
January 2016:  A bellwether trial plan for the Cook IVC filter litigation calls for four  cases to be prepared for trials that would get underway after September 15, 2016. Read More
February 2016: Cook Medical is seeking a 60-day continuance of a settlement conference scheduled for next month in the federal litigation involving its Celect and Gunther Tulip IVC filters. The company asked for the delay to give its recently retained counsel additional time to review information surrounding the claims and to confer with the company. Read More
July 2016: The federal court overseeing hundreds of Cook IVC filter lawsuits has chosen three cases for the litigation's first bellwether trials, which are to be convened in 2017. According to an Order issued in the U.S. District Court, Southern District of Indiana, one of those cases, Gage v. Cook Medical, Inc. et al., 1:14-cv -1875-RLY-TAB, was filed on behalf of a Gunther Tulip recipient. Its outcome could provide valuable insight into how juries might decide similar claims. Read More
Do I Qualify to File a Günther Tulip IVC Filter Lawsuit?
Individuals who allegedly suffered serious complications due to a Cook Günther Tulip filter or similar device may be entitled to compensation for medical bills, lost wages, pain and suffering, and other damages. To learn more about filing a claim in the Cook Medical litigation, please contact Bernstein Liebhard LLP today at (888) 994-5118.
Last Modified: August 16, 2016