Bard Recovery IVC Filter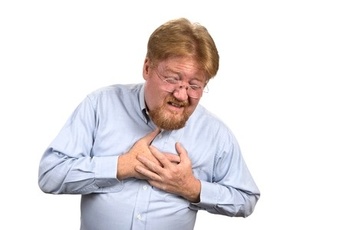 C.R. Bard, Inc.'s Recovery IVC filter is allegedly associated with high rates of fracture and migration, which may lead to embolization and other life-threatening complications. Dozens of lawsuits have already been filed on behalf of patients who suffered serious harm, allegedly due to the Recovery filter's purportedly faulty design.
Legal Help for Those Injured Due to IVC Filter Complications
Bernstein Liebhard LLP is investigating injuries and complications that may be associated with the Bard Recovery IVC filter, including;
Internal bleeding
Cardiac tamponade (accumulation of fluid in the pericardial space)
Perforated Inferior vena cava
Pulmonary embolism
Respiratory distress
Deep vein thrombosis
Death
If you or a loved one were harmed by one of these devices, please contact our office at (888) 994-5118 to learn more about your legal options.
What is the Recovery IVC Filter?
Retrievable IVC filters like Bard's Recovery product are small, cage-like devices that are implanted into the inferior vena cava. They are indicated for patients at risk for blood clots, but who do not respond to or are unable to tolerate anticoagulant therapy. IVC filters work by capturing clots that have broken loose from a vein in the legs, thereby preventing the clot from reaching the lungs.
The Bard Recovery IVC filter is a retrievable device that is intended to be removed from the body once the threat of blood clots has passed. In 2010, the U.S. Food & Drug Administration (FDA) disclosed that its database had logged more than 920 adverse event reports involving retrievable IVC filters since 2005, some of which led to serious patient complications. The agency noted that the incidents may have been related to a retrievable filter remaining in the body long after the risk of pulmonary embolism had subsided. The adverse events reported to the FDA included:
More than 320 instances of IVC filter migration
146 reports of embolization
70 cases of filter perforation
56 filter fractures
Just four years later, the FDA issued a second alert regarding the importance of retrieving IVC filters.
Recovery IVC Filter: What's The Problem?
The Bard Recovery filter was brought to market in 2002. Like many so-called "low-risk" devices, it was cleared for sale via the FDA's 510(K) program, which does not require that a product undergo human clinical trials. Since its launch, however, a number of reports and studies have raised disturbing questions about the Recovery filter's safety and efficacy.
November 2010: Researchers writing in the Archives of Internal Medicine warned that the Recovery IVC filter was associated with "high prevalences of fracture and embolization, with potentially life-threatening sequelae."
February 2012: A study published in the Journal of Vascular and Interventional Radiology reported that the Recovery filter had a 40% fracture rate within 5.5 years of implantation. Of more than 360 people included in the study, only 97 underwent removal of the device. Some of those who experienced fractures of the Recovery filter were seriously injured as a result of pieces that had migrated into the pulmonary arteries, femoral veins, heart, and renal vein.
In 2005, Bard ended sales of the Recovery device. In September 2015, an NBC Nightly News investigation revealed that more than 300 adverse events, including at least 27 fatalities, have been associated with Bard's retrievable IVC filter. The investigation also uncovered a confidential study commissioned by the company in 2004 that linked the Recovery filter to higher rates of death, fracture and movement compared to its competitors. While the author of the report asserted that "further investigation" of the matter was "urgently warranted," the company failed to recall the product.  Instead, Bard would sell roughly 34,000 Recovery filters over the next three years, before replacing it with a slightly modified version renamed the G2.
Bard IVC Filter Litigation News:
August 2015: Federally-filed Bard IVC filter lawsuits involving both the Recovery and G2 retrievable IVC filters have been centralized in the U.S. District Court, District of Arizona, for the purpose of coordinated pretrial proceedings. Plaintiffs claim that Bard failed to warn doctors, patients and regulators that its IVC filters were likely to cause serious injury, and continued to promote the devices even after studies highlighted their potential risks. By December 2015, the litigation had grown to include more than 60 cases, with new filings being reported in courts around the U.S. Read More
Learn More about the Recovery Filter Litigation
Individuals who allegedly suffered serious complications due to the Bard Recovery IVC filter may be entitled to compensation for medical bills, lost wages, pain and suffering, and other damages. To learn more about filing a claim in this litigation, please contact Bernstein Liebhard LLP today at (888) 994-5118.
Last Modified: January 6, 2016