Bard Meridian IVC Filter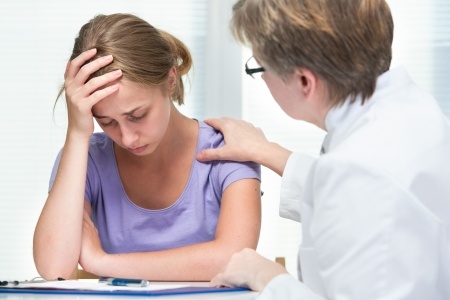 Patients who have received a Meridian IVC filter manufactured by C.R. Bard may be at risk for dangerous complications, especially if they are no longer at risk for pulmonary embolism. If a retrievable IVC filter is not removed once a patient is out of danger, the chances of filter fracture, migration and embolization become more likely.
Attorneys Investigating Bard IVC Filter Claims
The nationwide law firm of Bernstein Liebhard LLP is now investigating product liability claims related to injuries allegedly caused by the Bard Meridian IVC filter and similar devices. If you or a loved one were injured by a retrievable IVC filter, please contact one of our attorneys at (888) 994-5118.
Complications Linked to Retrievable IVC Filters
Complications that may be associated with devices like the Bard Meridian IVC filter include:
Filter fracture
Filter embolization
Filter migration
Internal bleeding
Cardiac or pericardial tamponade
Infection
Perforation of the inferior vena cava
Damage to heart an other vital organs
Death
In 2010, the U.S. Food & Drug Administration (FDA) disclosed that its database had logged more than 920 adverse event reports involving retrievable IVC filters since 2005, some of which led to serious patient complications. The adverse events reported to the FDA included:
More than 320 instances of migration
146 reports of embolization
70 cases of filter perforation
56 filter fractures
Just four years later, the FDA issued a second alert regarding the importance of retrieving IVC filters, and recommended that the devices be removed between 29 and 54 days after implantation.
The Meridian IVC Filter
Bard's Meridian IVC filter is implanted into the inferior vena cava in patients who are unable to use blood thinning medications. The wire cage-like device is intended to "catch" blood clots before they can travel to the lungs, where they would otherwise become a potentially deadly pulmonary embolism. The Meridian device is very similar in design to Bard's Recovery, G2, and G2 Express IVC filters. However, it has an electropolished finish that was intended to increase the filter's resistance to fractures, a well as anchors to reduce the risk of migration, tilting, and fracture. However, there is some concern that these features may make retrieval more difficult.
A recent study involving 548 people implanted with a Bard Recovery, G2, or G2 Express IVC filter indicated that these devices were associated with a 12% fracture rate, 13% of which resulted in embolization of the filter's broken components. While the study does not prove that the Meridian filter is prone to fracture, the similarities in these other devices could be cause for concern.
Bard IVC Filter Litigation News:
August 2015: Dozens of federally-filed Bard IVC filter lawsuits are now pending in a multidistrict litigation underway in the U.S. District Court, District of Arizona. Bard is accused of failing to warn doctors, patients and regulators that its retrievable IVC filters were likely to cause serious injury. Read More
Do I Qualify to File a Meridian IVC Filter Lawsuit?
Individuals who allegedly suffered serious complications due to a Meridian IVC filter or similar device may be entitled to compensation for medical bills, lost wages, pain and suffering, and other damages. To learn more about filing a claim in the Bard litigation, please contact Bernstein Liebhard LLP today at (888) 994-5118.
Last Modified: February 24, 2016