Bard G2 IVC Filter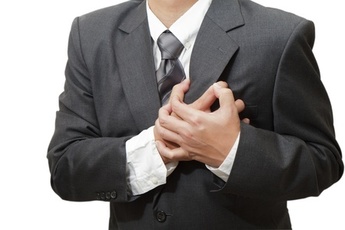 Patients who received a C.R. Bard G2 Retrievable IVC Filter may be at risk for serious and life-threatening complications due to fracture and migration of the device. Plaintiffs around the country have filed suit against Bard in order to obtain compensation for serious injuries and wrongful deaths allegedly related to the G2 filter.
G2 IVC Filter Investigation
The nationwide law firm of Bernstein Liebhard LLP is now reviewing personal injury claims related to the Bard G2 IVC filter. If you or a loved one suffered complications due to the fracture and/or migration of this device, please contact our Firm today at (888) 994-5118 to learn more about your available legal options.
What is the G2 Retrievable IVC Filter?
C.R. Bard brought the G2 Retrievable IVC Filter to market in 2005, as replacement for another product called the Recovery IVC filter. The small, cage-like product is intended to be inserted into the inferior vena cava, where it "catches" blood clots that have traveled from the legs in order to prevent the formation of a pulmonary embolism in the lungs. IVC filters like the G2 and Recovery devices are indicated for patients who are at risk for blood clots, but either don't respond well or can not tolerate treatment with anticoagulant medications.
Retrievable IVC filter are designed to be removed once a patient is no longer at risk for blood clots. When Bard launched the G2 filter in 2005, it claimed that new device offered greater resistance to migration and fracture, as well as, improved centering of the filter. The company also promised that these improvements would allow for extended time until retrieval of the filter was necessary.
Complications Associated With Retrievable IVC Filters
Since 2010, the U.S. Food & Drug Administration (FDA) has issued two warning regarding possible complications associated with retrievable IVC filters, such as the Bard G2 device.
In a 2010 alert, the agency noted that it had received more than 900 reports involving issues with retrievable filters, some of which resulted in adverse clinical outcomes. The reports included instance of filter migration (320+ reports); embolization (146 reports); filter perforation (70 reports); and filter fracture (56 reports).The agency also advised that many of the incidents may have been related to a retrievable filter remaining in the body long after the risk of pulmonary embolism had subsided.
In 2014, the FDA issued a second alert to again remind doctors about the importance of retrieving IVC filters.
Two years before the FDA issued its second IVC filter communication, a study published in the Journal of Vascular and Interventional Radiology reported that the G2 filter was associated with a 12% rate of filter fracture. The same study also found that only 53.4% of a fractured filter's struts (its spider-like legs) could be successfully removed from the body, as they had migrated to a position where retrieval was impossible.
In December 2015, NBC News aired an investigative report that raised serious questions about the safety and efficacy of the Bard G2 IVC filter series. Among other things, the investigation uncovered evidence indicating that, within a few months of its FDA approval, officials at Bard were concerned that G2  filters were more likely to fail than their competitors. The report also disclosed that the devices had been implicated in a dozen patient deaths. Read More
Consequences of G2 IVC Filter Failure
When an IVC filter fractures or migrates, patients may experience the following complications:
Filter pieces may perforate or otherwise injure the heart, blood vessels, lungs or inferior vena cava
Erosion into the into the inferior vena cava
Cardiac tamponade (buildup of fluid around the heart)
Deep vein thrombosis
Embolization
Death
G2 IVC Filter Litigation Update
August 2015: Federally-filed Bard IVC filter lawsuits, including cases involving the G2 device, have been consolidated in the U.S. District Court, District of Arizona, for the purpose of coordinated pretrial proceedings. By December 2015, the litigation had grown to include more than 60 cases, with new filings being reported in courts around the U.S. Read More
Information on Filing a G2 IVC Filter Lawsuit
Bernstein Liebhard LLP is now offering free, no-obligation legal reviews to anyone who suffered serious complications allegedly related to the Bard G2 IVC filter lawsuit. To learn whether or not your injuries might qualify for compensation, please call (888) 994-5118.
Last Modified: January 6, 2016