Invokana Lawsuit
Invokana and other SGLT2 inhibitors used to treat Type 2 diabetes have come under scrutiny due to a possible link with diabetic ketoacidosis. These concerns could lead to a wave of Invokana lawsuits and other product liability claims against the pharmaceutical companies that market this class of medications. If you were diagnosed with this dangerous condition while using Invokana or any other SGLT2 inhibitor, it's important to seek legal advice as soon as possible in order to ensure that your rights are protected. To learn more, please callto arrange for a private, no-obligation review of your case with an attorney at Bernstein Liebhard LLP.
Invokana Lawsuit Developments
FDA Diabetic Ketoacidosis Safety Review of SGLT2 Inhibitors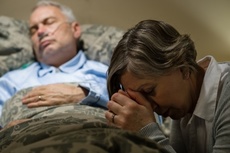 In May 2015, the U.S. Food & Drug Administration (FDA) began to review Invokana and other SGLT2 inhibitors after receiving at least 20 reports of diabetic ketoacidosis that had occurred in patients taking the drugs. In addition to Invokana, other Type 2 diabetes medications subject to the FDA's review included:
Invokamet (canagliflozin and metformin)
Farxiga (dapagliflozin)
Xigduo XR (dapagliflozin and metformin extended-release)
Jardiance (empagliflozin)
Glyxambi (empagliflozin and linagliptin)
Also known as ketoacidosis, ketosis or acidosis, diabetic ketoacidosis is a potentially fatal condition that results from the build up of toxic acids in the blood known as ketones. Affected patients may experience difficulty breathing, nausea, vomiting, abdominal pain, confusion, and unusual fatigue or sleepiness. Invokana patients should contact their doctor immediately if they develop any of these symptoms, as this condition can quickly lead to diabetic coma and death.
FDA Orders New Diabetic Ketoacidosis Warnings for SGLT2 Inhibitors
In December 2015, the  FDA orderd the manufacturers of Invokana and other SGLT2 inhibitors to modify the drugs' labels by adding new warnings to their product labels regarding a potential association with ketoacidosis and serious urinary tract infections, both of which may lead to hospitalization. According to the agency,  the review initiated in May 2015 revealed at least 73 cases of ketoacidosis that had been reported to the FDA's adverse event database from March 2013 to May 2015.
The database also received 19 reports of life-threatening blood infections (urosepsis) and kidney infections (pyelonephritis) that started as urinary tract infections among SGLT2 inhibitor patients from March 2013 through October 2014. All 19 patients were hospitalized, and some required treatment for kidney failure. Read More
European Regulator Issues New SGLT2 Recommendations
On February 12, 2016, the European Medicines Agency (EMA) recommended  that individuals using SGLT2 inhibitors immediately contact their doctor if they experience symptoms indicative of ketoacidosis. The regulator also advised doctors to immediately cease SGLT2 inhibitor treatment in patients who present with such symptoms until the cause is identified and treated. Read More
Invokana Label Change Prompted by Acute Kidney Injury Reports
The FDA disclosed that  Invokana, Invokamet, Farxiga and Xiduo XR had been named in  101 cases of acute kidney injury logged with its database between March 29, 2013, to October 19, 2015.  73 of those involved canagliflozin, the active ingredient in Invokana and Invokamet. The labels for all four medications were updated to reflect this potential risk. Read More
Invokana and Amputations
The EMA announced it was reviewing Invokana for a possible link to lower-limb amputations, after a large ongoing clinical trial showed an increase in toe amputations among patients taking canagliflozin. The probe could eventually include other SGLT2 inhibitor drugs. Read More
In April 2016, the FDA also announced that it was investigating a possible link between foot and leg amputations possibly related to the use of Invokana. Read More
Filing an Invokana Lawsuit
You may be entitled to file an Invokana lawsuit if you or a loved one were diagnosed with ketoacidosis while using this medication to treat Type 2 diabetes. Janssen and other companies that market SGLT2 inhibitors could be liable for failure to warn, negligence, manufacturing and design defects, and misrepresentation if it is found that their products cause ketoacidosis. Successful Invokana plaintiffs may be able to recover damages for lost wages, medical bills, pain and suffering, and even wrongful death.
If you are considering filing an Invokana ketoacidosis lawsuit, you may be concerned about the legal costs you could incur. Fortunately, you don't need to worry, as Bernstein Liebhard LLP represents clients in drug injury cases on a contingency basis. This means that you will only pay legal costs and attorneys' fees if we are able to obtain a settlement or judgment on your behalf. In such cases, your legal fees would be taken from portion of your recovery, which is detailed in the retainer agreement you sign with our Firm. If your Invokana case does not reach a successful conclusion, you will owe nothing.
Our attorneys are available right now to evaluate your potential Invokana lawsuit, and can determine whether or not you have a valid claim. If you or a loved one were diagnosed with diabetic ketoacidosis while using Invokana or another SGLT2 inhibitor to treat Type 2 diabetes, please callto speak with an attorney today.
Last Modified: January 26, 2017